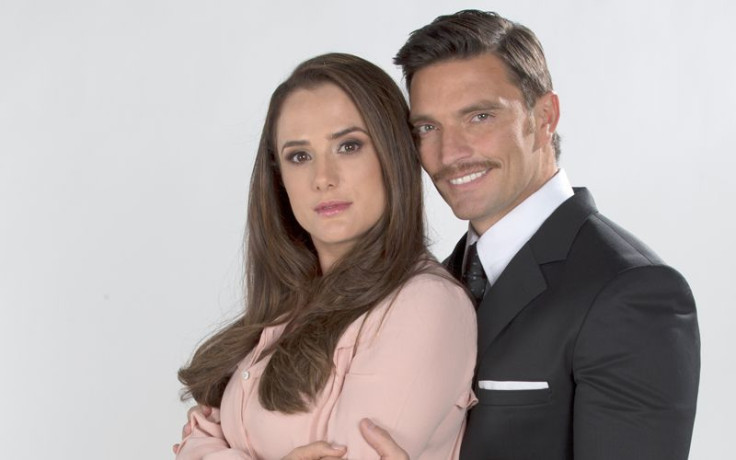 Juan Osorio has confirmed what we were all thinking, "Sueño De Amor" is a flop. The news doesn't come as a surprise as Univision recently moved the production out of primetime and swapped it with "Un Camino Hacia El Destino." Although the producer was talking about the struggle to find an audience in Mexico, it applies to its broadcast in the states as well. "I think we are in a ratings crisis in general," he told "La Taquilla." "I take full responsibility because I proposed this telenovela with these characteristics and we are fighting for it. I am very convinced of results and what we plan to do."
It's unfortunate that after producing "Mi Corazón Es Tuyo," Osorio was not able to hit it big with this telenovela. "Sueño De Amor" is the only original soap on-air right now, with the rest of the Televisa programming being adaptations of previously done work. "Pasión y Poder" is based on a telenovela of the same name produced in 1988, "Un Camino Hacia El Destino" is based on "La Hija Del Jardinero" from TV Azteca in 2003 and "El Hotel De Los Secretos" is based on the Spanish series "Gran Hotel." "Sueño De Amor" currently airs on Univision at 7pm ET/PT and it stars Betty Monroe, Julián Gil, Cristián De La Fuente and many more.
"Sueño De Amor" will bring back to the small screen one of telenovelas most legendary actresses, Silvia Derbez. The mother of Eugenio Derbez (who passed away in 2002) is an icon, having starred in the very first telenovela ever made in Mexico called "Senda Prohibida." How will Silvia Derbez be utilized in the "Sueño De Amor" plot you may ask? "When Esperanza (Monroe) says, 'mother, I miss and love you so much,' I will be bringing her back to the telenovela world," Osorio revealed. "I worked a lot with her, she was a great person, nice and hard working. She is the queen of tears, she concentrated and had an impressive way of managing the melodrama, but in real life she was very funny, a woman full of virtues that I had the privilege of sharing with."
© 2023 Latin Times. All rights reserved. Do not reproduce without permission.