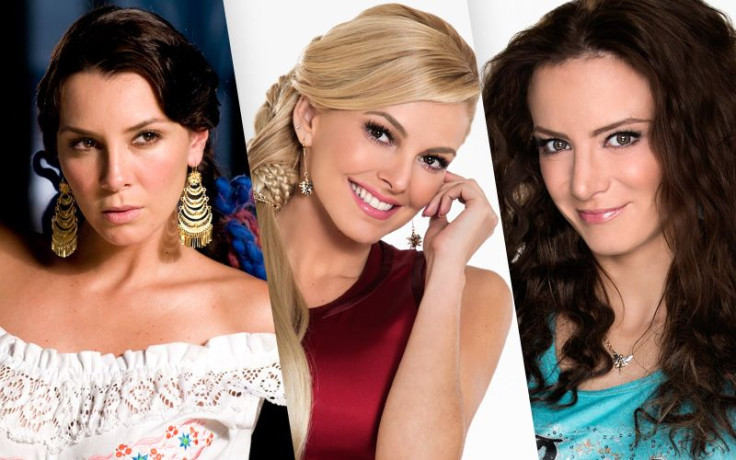 The Univision telenovela "Sueño De Amor" is going to undergo some tweaking to its storyline. A new character will be arriving to form a new love triangle between Esperanza (Betty Monroe) and Ricardo (Cristián De La Fuente). Televisa Espectaculos reported today that this new role is being offered to three actresses: Marjorie De Sousa, Elizabeth Gutierrez and Silvia Navarro. It is not yet known how many episodes the role will last for, or if it's a role that will be until the telenovela ends. De Sousa was last seen on "Hasta El Fin Del Mundo," Navarro was on "Mi Corazón Es Tuyo" while Gutierrez has been away from the limelight in quite some time. Which of the three actresses do you think will be better suited for this new part?
Juan Osorio, the producer behind "Sueño De Amor," recently admitted that his production has not done so well with audiences. "I think we are in a ratings crisis in general," he told "La Taquilla." "I take full responsibility because I proposed this telenovela with these characteristics and we are fighting for it. I am very convinced of results and what we plan to do." Stateside, the telenovela was moved out of primetime recently, swapping its time slot with "Un Camino Hacia El Destino." The telenovela starring Betty Monroe and Cristián De La Fuente was not doing so well with the Univision audience and the time switching did not come as a surprise. "Sueño De Amor" airs weeknights at 7pm ET/PT on the Spanish-language network.
"Sueño De Amor" focuses on the life of Esperanza Guerrero an active beautiful woman who always smiles. Esperanza ('Hope' in English) Guerrero is the mother of Patricia and Pedro, to whom she has been both, mother and father. Her vitality allows her to be a spinning trainer and also work as a teacher in two different schools. Regarding love, she has gone through a lot: first, she fell in love with Ricardo at a very young age, but life separated them. Then, she married Pedro, but he died and she was left on her own with a child; after that, she had a daughter with Ernesto, but he cheated on her so she had to provide for both children on her own. Her family is the most important thing for her, but destiny will have her meet again with Ricardo, her true love, with whom she dreams about being happy again.
© 2023 Latin Times. All rights reserved. Do not reproduce without permission.