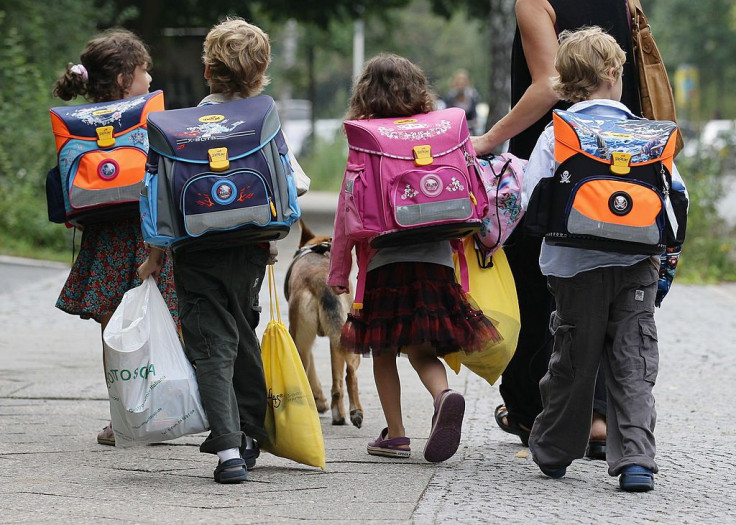 According to the National Alliance on Mental Illness, each year, more than 41,000 individuals die by suicide, leaving behind their friends and family members to navigate the tragedy of loss. September is National Suicide Prevention Awareness Month, a time to reach out to the "suicide loss survivors," raise awareness and connect individuals with suicidal ideation to treatment services.
Latin Times spoke with nationally recognized and award-winning child advocate, child abuse survivor, author, and media commentator, Steve Simpson, on why for many kids back to school means back to bullying and abuse. According to Simpson, one out of a group of five kids is bullied in school, and 99% percent of the time, one member of their household is guilty. "Here's something that no one talks about, why some students are more vulnerable to be bullied by others?" According to the author of "The Teenage and Young Adult Survival Handbook," not all the time, the kids are picked by the way they look but by the way they act their personality.
His father, who used to call him derogatory names when he was in a state of drunkenness, creating in confusion in his brain that whether or not he was smart enough to be a good student in school, bullied Simpson. He believed in the words of his father; he escaped from school looking for a way out of not remembering the painful words he had to hear day after day when he got home and stayed in his mind until he returned the next day to the classroom. The situation broke his personality, making him an easy target.
"No one thinks the problem starts in the household," said Simpson. "I was getting bullied at home, then in school, which means the entire day and night I'm getting picked by someone." According to him, that is the main reason why kids think about suicide because there's no escape.
"Nobody wakes up out of nowhere and says 'you know what, today I'm going to kill myself,'" says Simpson. "It is years and years of accumulated damage."
Simpson says that kids are always stressed about what grade they are going to get on their next test, or they are still dealing with problems with some other student, which half of the time they don't even know why. If to that, you add the fact kids also have to deal with the abuse and drama in their house; to them, that is the only thing worse than going to school.
The child advocate, who spent his adult life speaking and writing books on these topics, recommends to the non-abusive co-dependent parent to get involved. Simpson also emphasizes that whatever the situation you are going through, that does not mean it will be forever. He advises the children to seek help with their school counselor or seek help anonymously to the following telephone lines National Suicide Hotline at 1-800-273 TALK (8255), available 24 hours every day.
If you or someone you know is in an emergency, call 911 immediately. If you're uncomfortable talking on the phone, you can also text NAMI to 741-741 to connect with a free, trained crisis counselor on the Crisis Text Line.
© 2023 Latin Times. All rights reserved. Do not reproduce without permission.