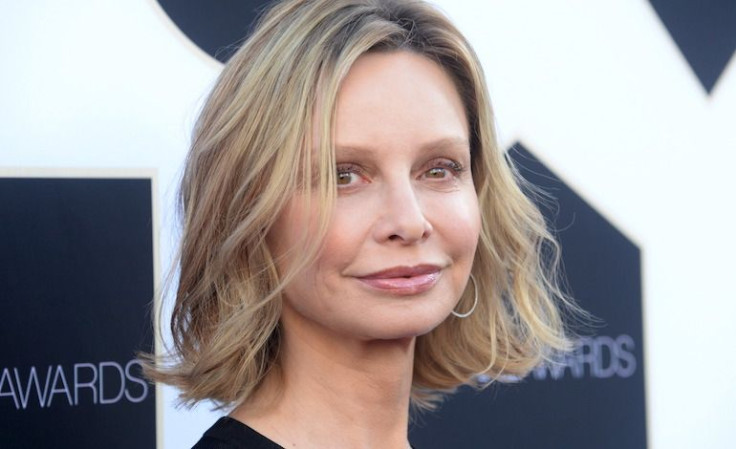 The CW will be the official new home for CBS' "Supergirl" series but it looks like Cat Grant, played by Calista Flockhart, may have a reduced role on DC superhero series when the show returns this fall, according to ScreenRant.
While the move has been made official, with "Supergirl" scheduled to air Mondays on The CW, the network is still finalizing the details of how this change will affect the series. One major change is that the production of "Supergirl" will move from Los Angeles, Californi to Vancouver, Canada, where the rest of The CW's superhero series are filmed. Now it appears Flockhart will not be moving with the show.
In a conference call with the press, The CW president Mark Pedowitz was unable to confirm whether Flockhart will return for Season 2. Rather, Pedowitz said that discussions with the actress are "ongoing" since she is based in Los Angeles and further stated that "We're happy to have her in whatever capacity is worked out."
It would be truly sad for fans to not see more of Flockhart's character as her dynamic with Supergirl has been one to look forward to. Cat, who is the shallow and superficial founder of the media conglomerate CatCo Worldwide Media, feels since she "branded" Kara as "Supergirl," that she has proprietary custody over the new hero. Cat also serves as a mentor to Kara, dispensing advice about being a woman in a man's world.
Aside from potentially seeing less of Flockhart's character, this move to The CW seems to be in good favor for "Supergirl." It was announced that the network is preparing for a gigantic crossover between its DC series including "Supergirl," "Arrow," "The Flash" and "Legends of Tomorrow."
The CW will bring almost a full week worth of superhero watching to its schedule with "Supergirl" airing Monday, "The Flash" on Tuesdays, "Arrow" in the same spot on Wednesdays and "Legends of Tomorrow" on Thursdays.
The series will return for its second season this fall, sometime in October.
© 2023 Latin Times. All rights reserved. Do not reproduce without permission.