Trump-era border restrictions also known as Title 42 has been extended by the Supreme Court. The policy was granted in an 11th-hour request by Republican attorney generals coming from 19 states. Justice John Roberts signed the order and will await a response from the Biden administration on Tuesday by 5 p.m. eastern time.
According to NPR, the signed order is a victory for the Republican attorney generals who sought and argued for the extension of border restrictions. They argued on the fact that ending Title 42 would likely trigger an overwhelming surge of illegal immigration at the U.S. southern border. Meanwhile, immigrant advocates are faced with another setback as they have long argued this policy was put in place to block access to asylum protections under the pretense of keeping the public safe during the onset of the Covid-19 pandemic.
Meanwhile, Mayor Eric Adams issued a warning that NYC expects 1,000 migrants to be bused into the city weekly as he anticipates severe cuts in city services should Title 42 come to an end this week. Adams said that state and federal requests for financial and humanitarian support to assist asylum seekers have been mostly ignored. He highlighted the fact that the city's shelter system is full and understaffed, while their coffers are nearly depleted of money.
New York News Daily reported that the controversial Title 42 policy has been utilized by the Biden administration to stem the flow of migrants entering the country seeking city refuge since mid-October. However, should the policy expire on Wednesday, this would leave sanctuary cities like New York no choice but to brace themselves for an increased flow of migrants entering the country.
"We have been told in no uncertain terms that … we should expect an influx of buses coming from the border and that more than 1,000 additional asylum seekers will arrive in New York City every week," Adams said.
He added that the city is in dire need of assistance. He cautioned that New Yorkers may pay the price if the city is left unaided as it's ability to care for new arrivals will be put at risk. This in turn will be forcing the city government to cut some of the programs that many of its inhabitants rely on daily. Adams reiterated that these choices may become necessary however he refuses to be forced into choosing new arrivals over New York residents. Currently, the city is housing around 31,000 migrants in 60 emergency shelters, four humanitarian relief centers, and two welcome centers, most of which are filled beyond their designed maximum capacity.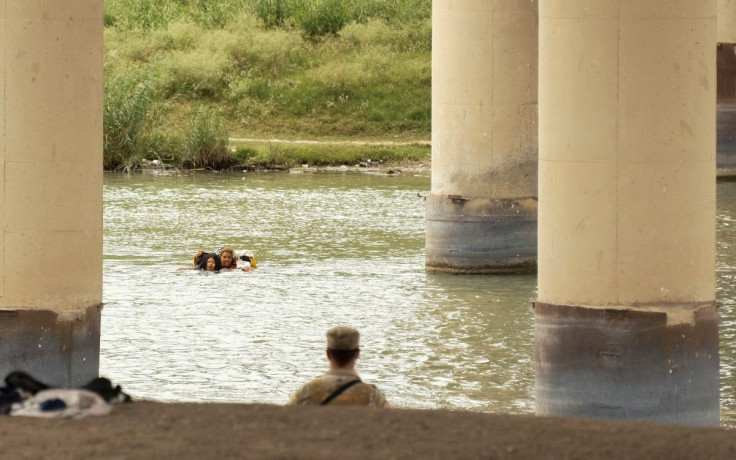 © 2023 Latin Times. All rights reserved. Do not reproduce without permission.