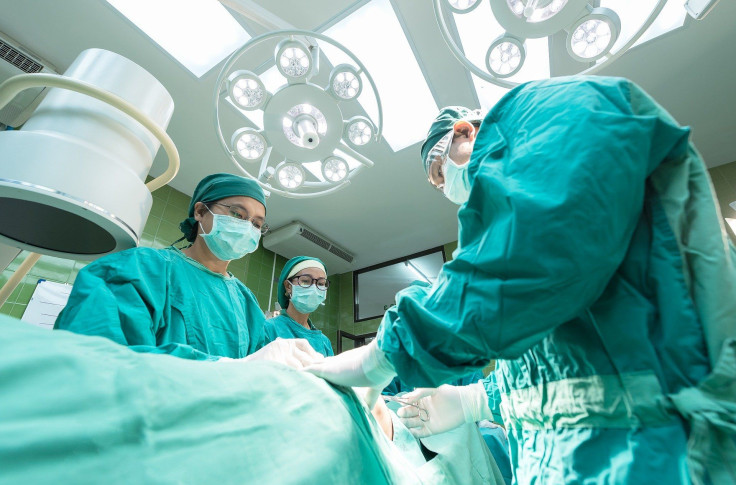 A man reportedly shoved a metal ring around his penis in a bid to make it bigger in Nonthaburi province, Thailand.
The 35-year-old man, from Thailand, shoved a metal ring around his penis on Valentine's Day last year, under the belief that it would increase the size of his genitals. However, after the ring got stuck, the ring eventually stopped circulation to his shaft which caused severe swelling. The man then walked around with the trapped ring for four months until the pain became unbearable, Metro reported.
Following this, he was rushed to Krungthai General Hospital in Nonthaburi province, Thailand on Saturday, Oct 1. Since the doctors at the hospital could not help him on their own, they called in volunteer firemen from the Ruamkatanyu Foundation to safely remove the ring. The rescue team used wielding cutters and power tools to cut away the metal ring and took more than an hour before the man's penis was finally freed.
According to the doctors, the ring was removed just in time, as the man's penis was on the verge of infection and was at risk of amputation.
"The man said he had been wearing the iron ring on his genitals for four months. He hoped that it would make his penis bigger but it became inflamed because the blood could not circulate easily," Somchai Chokchai, one of the men from the rescue group involved in removing the ring, said.
The patient told the doctors that he had been using rings on his penis for four years to increase its size and that this was the first problem he faced over the years, Daily Star reported.
In a similar but unrelated incident, a druggie was left with a black and rotting penis after he reportedly injected cocaine directly into his appendage in the Bronx, New York, Latin Times reported.
The unidentified 35-year-old Hispanic man reportedly showed up at the emergency room of the BronxCare Hospital Center while suffering "excruciating" and "worsening" pain in his penis, scrotum, and groin area, as well as his right foot.
When the doctors inspected the man, they found that the skin on the man's penis had died, turned black, and was releasing a "foul-smelling" discharge. The skin around the man's scrotum was also beginning to rot and peel away from the base of his penis.
When doctors asked him what may have caused the gruesome injuries, the man revealed that the pain started almost immediately after he injected the class A drug cocaine into the dorsal vein of his penis.
The horrifying tale was reportedly revealed by doctors at the BronxCare Hospital in the American Journal of Case Reports.
The injury was believed to have been caused by a contaminated needle or a puncture wound, which possibly triggered the infection.
© 2023 Latin Times. All rights reserved. Do not reproduce without permission.