Suriname's Vice President Ronnie Brunswijk made sporting history Tuesday, but he is also in news for handing out bills in the locker room that has led to a soccer body investigating the matter.
Brunswijk, 60, became the oldest player to play in an international club competition -- for Inter Moengotapoe, the soccer club that he owns, in the Confederation of North, Central America and Caribbean Association Football (CONCACAF) League match, reported Yahoo! Sports.
Inter lost 6-0 to Honduran club CD Olimpia, but the Tuesday event is still in news because of what allegedly happened after the game that has led to CONCACAF launching a probe, reported CNN. In a viral video, the Vice President of the South American country seems to be handing out cash bills to people in the locker room, before leaving with a shirt of the Honduran club.
CONCACAF said in a statement that it was "extremely concerned at the content of a video circulating on social media which raises potential integrity issues surrounding the CONCACAF League match between Inter Moengotapoe and CD Olimpia." The body's Disciplinary Committee will launch a formal investigation into the matter, and an update will be given once it's over.
For the Tuesday match, Brunswijk wore the No. 61 jersey to commemorate the year he was born and played for almost an hour, 29 minutes of which were alongside his son Damian.
Commenting on the VP playing in an official game, Olimpia defender Johnny Leveron said that the choice was theirs and they did what they thought was best for their team, and that his team doesn't get involved in such matters, according to ESPN.
Gustavo Reggi, Olimpia assistant coach asked if he felt disrespected by Brunswijk's appearance, said that they found out that the VP would play half an hour before the game started. Reggi added that the matter was for their rivals, and his team just had to focus on themselves. He shared that as they represent a club, they have to do it in the best possible way. "We are happy with the win and now we will wait for the return leg," he said.
The return leg will take place in San Pedro Sula, Honduras on Sept. 28.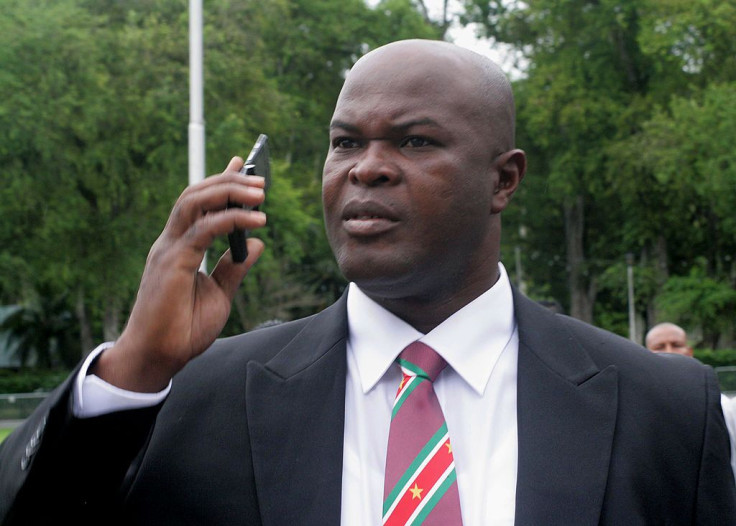 © 2023 Latin Times. All rights reserved. Do not reproduce without permission.