Beachgoers who love taking a dip in the iconic Hayle Harbour in Cornwall were recently given a rather inane warning by UK officials—to stay away from an amorous dolphin!
The bottlenose, which was endearingly called Nick by locals, had become a topic of discussion ever since he began to display signs of "sexual aggression", The Sun reported. There was a spate of rumors since onlookers sighted upon something very unusual a couple of days ago—Nick was filmed among bathers in the iconic harbor area, engaging in some fun acts that entailed thrashing his tail at fellow swimmers! One of the swimmers mentioned how he felt something was nudging him from below.
A viral footage, shot by British Divers Marine Life Rescue, captured the act and was posted on Facebook. The video sheds light on a visibly "excited" Nick is seen splashing water at surprised swimmers and paddleboarders. He is also seen performing a volley of fun tricks akin to the kind that one sees at impromptu Sea World dolphin shows, the New York Post reported.
The rescue organization's area coordinator Dan Jarvis managed to shoot a clip while responding to a report about the peculiar interspecies play date.
Turns out, there's a real good reason behind it! TV naturalist Chris Packham recently reported that "Dolphins play with interesting things in the water and this can include people." Packham further averred that dolphins had an affinity toward getting sexually aggressive and there was a high possibility of this dolphin getting all loved-up and confused.
However, Packham warned that while it could be equally overwhelming for Nick to be surrounded by so many people, it was important to note that dolphins are immensely powerful and therefore dangerous.
Nick isn't a stranger to the public gaze. The horny dolphin was first spotted last summer in the Isles of Scilly, the site of Wally the Walrus' infamous boat-sinking episode last spring. He was also spotted later in County Cork, Ireland.
Katheryn Wise, of the World Animal Protection Charity, observed the incident and opined that lone dolphins or those who were isolated for a long time often developed the tendency to engage in such behaviors in order to create closer social bonds. "This behavior can be worsened if the dolphin is increasingly habituated to people's presence. It is strongly advised to keep a safe distance in the water," she added.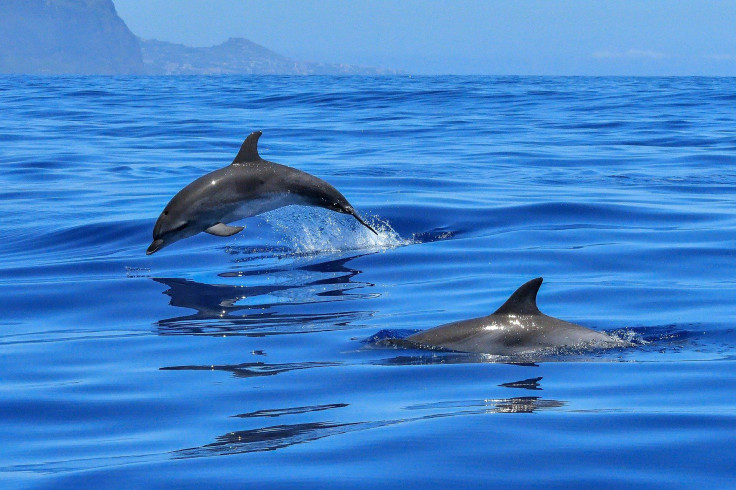 © 2023 Latin Times. All rights reserved. Do not reproduce without permission.