A hospital in Sydney, Australia found itself in the midst of controversy after they publicly admitted and apologized for telling over 400 patients that they had a negative COVID test result when, in fact, they received a positive COVID result.
St. Vincent Hospital in Sydney said on Sunday that over 400 people who received a negative COVID-19 test result after taking the test on Dec. 22 and 23 were given the wrong information and that they did test positive for the virus, 7 News Australia reported.
"SydPath last night incorrectly messaged more than 400 people, advising them they had tested negative to COVID," a statement from the hospital read. "These people had tested positive to COVID. As soon we became aware of the issue this morning, SydPath immediately commenced a process to contact impacted people."
Professor Anthony Dodds, the lab's medical director, stated that, due to the high volumes of tests being processed every day, that an error was made when they informed people of their COVID-19 status, though they have yet to clarify if it was a human error or a laboratory error, according to ABC News Australia.
"I think it was quite frustrating, in the sense that one, it took 85 hours firstly to get the negative test result," a 34-year-old man affected by the incident said. "And then me having to call a GP and go to the hospital to try and clarify what is wrong with me."
The Health Minister for New South Wales has decried the recent increase of tests in the country, saying that backlogs force laboratories in the country to inform people of their results over 72 hours or more after taking the PCR test, rendering it useless for the people being tested.
"If you have a PCR test on day one and when you're getting your results within, say, 12 hours to 24 hours, well, it was valid," Health Minister Brad Hazzard said. "But if you're not getting results until three or four days it may well be that you have developed a positivity or positive viral response anyway and you wouldn't know it."
Hazzard has publicly stated that he believes that everyone in Australia will get Omnicron at some point, but that its reportedly milder symptoms, as well as the 93.5 percent vaccination rate in Australia, will help lower overall casualties to the virus.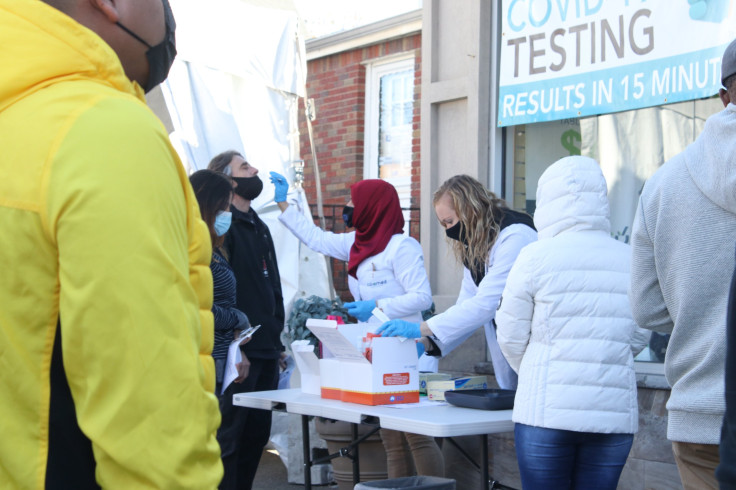 © 2023 Latin Times. All rights reserved. Do not reproduce without permission.