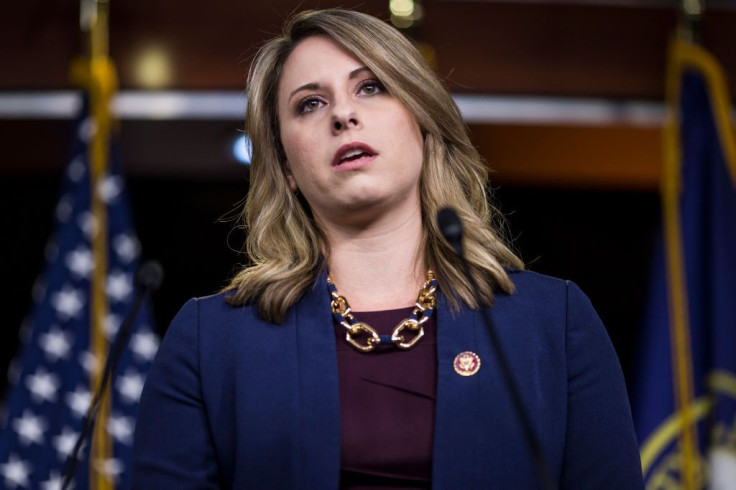 Former California Representative Katie Hill hit the headlines in 2019 when she resigned from Congress amid a sex scandal. Now, she is in news for being diagnosed with COVID-19 while being pregnant.
Hill, who is nearly eight months into her pregnancy, announced the diagnosis on Twitter last weekend.
The former lawmaker tweeted that she had been "boosted and got COVID." She is now "quarantined for Christmas while almost eight months pregnant." She shared that her symptoms were mild, but she wished she'd cancelled her plans for the couple weeks before she got infected.
COVID-19 hasn't stopped her from tweeting. In her latest tweet, Hill wrote that she was not prepared for "certain aspects of pregnancy, like the feeling of tiny feet jabbing you in the ribs from the inside out."
In an October interview with Vanity Fair, she revealed that she and her boyfriend Alex Thomas, who is a reporter and writer, were going to welcome their first child together. She said that her pregnancy came as a surprise due to her battle with endometriosis, according to New York Post. It had left her with one ovary, so she was told that there was a possibility of her not getting pregnant without In vitro fertilization (IVF) treatment, which she did not have.
Hill shared that her life was "still clearly disheveled." She didn't have a clear plan, and planning for having a child "was not there." She added, "But it's also something where I'm 34 years old, it was clearly, like, a miracle baby."
Two years ago, she resigned after she admitted to being in a "throuple" relationship with Kenneth Heslep, now her former husband, and a 22-year-old female campaign staff member.
After winning her 2018 election, Hill was considered to be a rising Democratic star in Congress before the scandal, reported PEOPLE. Earlier she said that photographs of her being naked with the staff member that were taken without her consent were leaked to a blog in 2019. The blog mentioned that she and her ex-husband had been in a consensual relationship with the aide. After Hill admitted to the relationship with the staff member, she apologized.
She was also accused of having an affair with a person in her congressional office, which meant she violated rules, but she denied the claim. The House of Representatives officially looked into that claim. Shortly after the allegations were made public, she resigned.
In October, 2019, soon after she said that she was resigning, she sat in the bathtub of her home in Washington, D.C., and considered killing herself. Last year, she said that thankfully, she was able to pull herself out of it, but "it is not something that I would wish on anyone."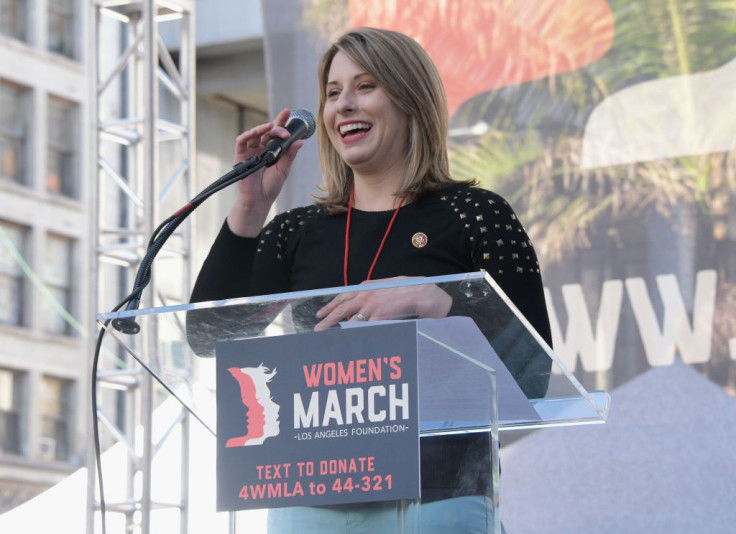 © 2023 Latin Times. All rights reserved. Do not reproduce without permission.