Taliban has sentenced the brother of an Afghan translator to death, accusing him of assisting the U.S. and providing security to his brother. The latter worked as an interpreter for American troops.
A former translator's service and his brother's hardship were validated by a former military member who worked with the translation.
The Pashto-written letters were handed to the brother over three months, according to letters obtained by CNN.
Taliban Letters by New York Post
The first letter required the brother to appear in court for a hearing on the claims, while the second letter served as a warning for failing to do so.
CNN said the Taliban declared him "guilty in absentia" and sentenced him to death in the third letter.
"You have been accused of helping the Americans… You are also accused of providing security to your brother, who has been an interpreter," one of the letters read.
"These court decisions are final and you will not have the right to object… You chose this path for yourself and your death is imminent [sic], God willing."
It's unclear whether the man or his brother, the translator, is still in Afghanistan.
To protect their identity in the face of their threats, CNN refused to identify the Afghan man or his family member. The seals on the letters penned in Pashto and then translated into English for CNN match those in archive Taliban letters.
The death penalty stands in sharp contrast to Taliban spokesman Zabiullah Mujahid's public statements a week ago, in which he promised no violence.
"Nobody will be harmed in Afghanistan," Mujahid said per The New York Post. "Of course, there is a huge difference between us now and 20 years ago."
Despite the chaotic U.S. evacuations from Kabul, allegations of targeted Taliban executions have risen.
Thousands of Afghans, many of whom aided the US throughout the war, are still swarming Kabul's airport, where the U.S. is conducting evacuation flights in an attempt to flee Taliban authority.
Despite the failed evacuation, Biden is still standing by his decision to withdraw and promised to get every American and Afghan who assisted the U.S. out of Kabul.
Biden said on Sunday that 28,000 people have been evacuated since the Taliban took control of the country, with 11,000 in the last 36 hours.
He claims that 33,000 people have been evacuated since July, just before the country split apart.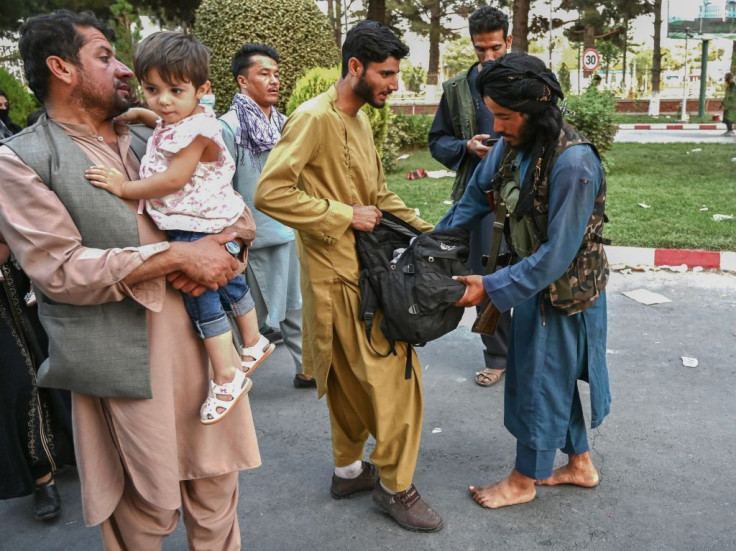 © 2023 Latin Times. All rights reserved. Do not reproduce without permission.