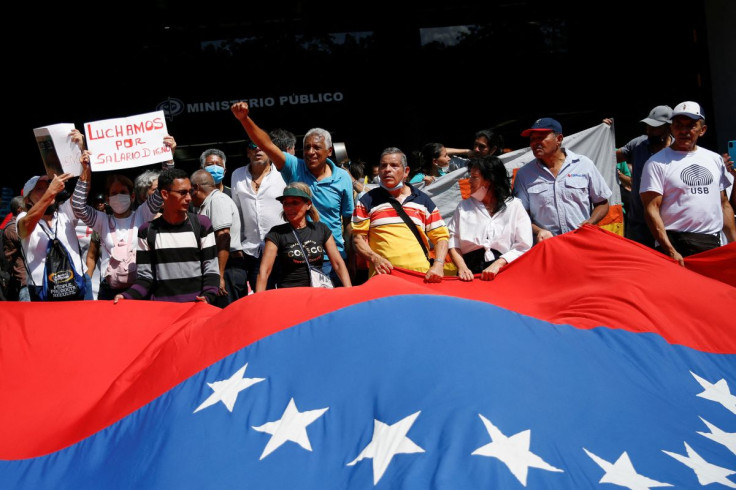 As inflation in Venezuela has run past 300% in the last year, multiple marches and protests on Monday occurred as teachers, retired employees, and other workers and labor groups demanded higher salaries to be able to meet their daily needs.
Inflation numbers in Venezuela have risen to 305% over the past year, based on data interpreted by a non-government group of economists in the country. Despite this, the government has not increased the salaries of public-sector employees since March 2022 in an effort to reduce spending in the country, according to Al Jazeera.
But as the Venezuelan bolivar depreciated further due to a lack of foreign currency in the country, the wages of teachers and other workers reportedly have not covered important living costs for them like food and medicine, Reuters reported.
"Our salaries are peanuts. I earn 460 bolivars a month [about $23]," teacher Odalis Aguilar said.
Teachers are reportedly only making a minimum of $10 per month, while university professors earn $60 to $80 per month. The government recently paid public employees a one-time bonus of $29.80, but this has done little to stem the anger growing in the country.
"Is that what Maduro lives on? You're throwing us crumbs," Tachira College of Teachers President Gladys Chacon said.
Demonstrations were held in the cities of Maracay and San Cristobal, as well as the Venezuelan states of Carabobo, Zulia, and Lara. In these areas, the sentiment of those protesting appears to be deep anger and disappointment at a government who were not providing them a "living wage."
It is unclear what the government of Nicolas Maduro will do about the situation. Vice President Diosdado Cabello has blamed United States sanctions for the hyperinflation in the country but has not promised to make any moves to temporarily alleviate the situation that many are in.
"Our food is carbohydrates, no protein, few vegetables, it is very basic," University of Carabobo professor Reina Sequera said. "We can't even afford acetaminophen."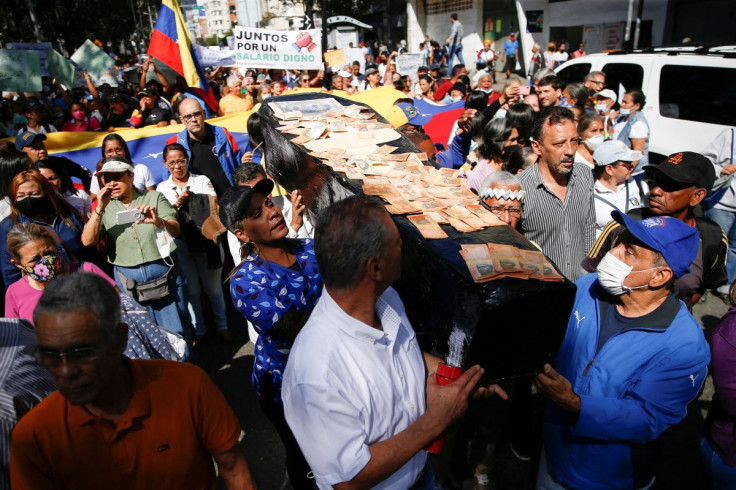 © 2023 Latin Times. All rights reserved. Do not reproduce without permission.