A teen, who had just started his junior year, was reportedly gunned down at a bus stop as he was heading to his school just minutes after saying goodbye to his mother on Wednesday morning, Sept. 22.
Tyree Smith, 16, was waiting at a school bus stop at Dr. W.J Hodge and West Chestnut Street in the Russell neighborhood with a group of other students when an unidentified gunman drove by and allegedly opened fire. The shooting killed Smith and injured two other students who were also waiting for the bus to Eastern High School, the Daily Beast reported.
A 13-year-old boy who was shot in the incident was taken to Norton Children's Hospital and is expected to survive. Meanwhile, a 14-year-old girl who was grazed in the shooting was treated at the scene.
"My son left out of my door at 6:15. He called me at 6:18 and said, 'Mama, I got shot,'" Smith's mom, Sherita Smith, told a group gathered for a vigil on Wednesday night, Sept. 22. "So what am I supposed to do when I'm guiding my son down the right path and he gets killed and hurt by senseless violence?"
The bus stop where the shooting happened had already been shot up at least three times this school year.
"He works three days a week, he cuts his friends' hair on the weekends or whenever they ask," Sherita added. "He's a loving kid – he's just innocent waiting to go to school and get an education – this is senseless."
Police officers were looking for a 2019 Jeep Cherokee with an Illinois license plate, number BD91644, in connection with the shooting incident. The Jeep was later found on fire at about 1:30 a.m. on Thursday, Sept. 23, near a St. Matthews apartment complex, WDRB reported.
No arrests have been made in connection with the shooting as of Wednesday evening, Sept. 22, Louisville Metro Police Department(LMPD) officials said.
Smith's death marks the 145th criminal homicide in Louisville this year alone, according to Mayor Greg Fischer.
Smith will be remembered at a service on Saturday, Oct. 2, at King Solomon Missionary Baptist Church, at 1620 Anderson Street.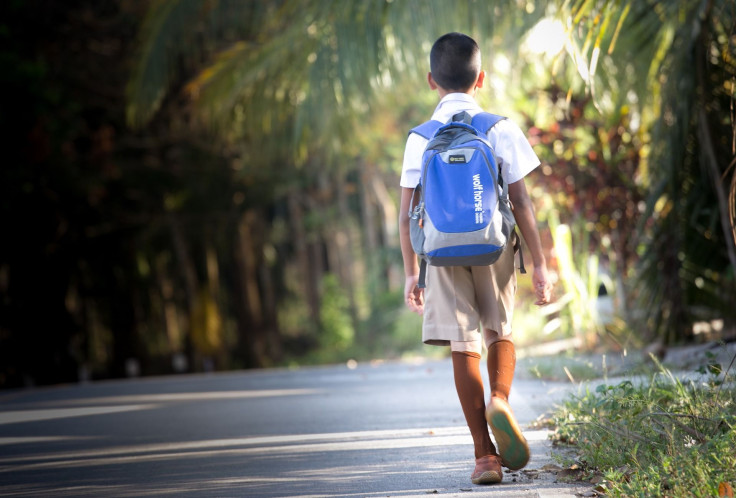 © 2023 Latin Times. All rights reserved. Do not reproduce without permission.