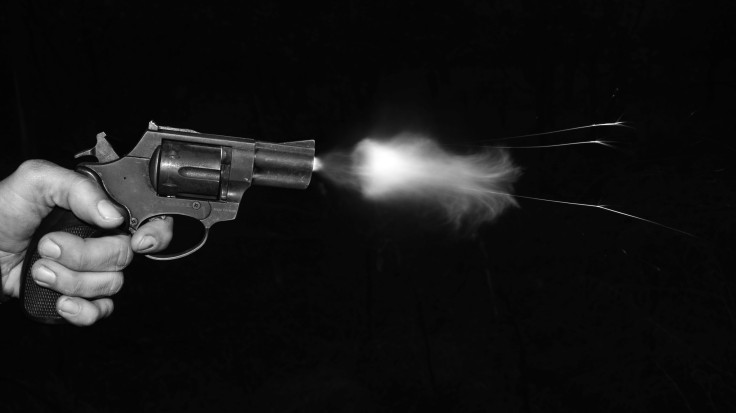 A 19-year-old man allegedly killed his father in front of officers before turning the gun on himself and attempting to shoot himself in Memphis, Tennessee on Saturday, Jan. 7.
The accused, identified as Ramarin Baker Jr., 19, reportedly engaged in a fight with his father, Ramarin Baker Sr., on Ridgemont Avenue on Saturday, Jan. 7. Officers reportedly responded to 3700 Block of Ridgemont Avenue on reports of shots being fired. When they arrived at the scene, they found Ramarin Baker Jr. tussling on the ground with his father, Ramarin Baker Sr, FOX13 Memphis reported.
Officers saw that Baker Jr. was in possession of a gun and told him to drop the weapon. However, the teen fired three shots at his father, leaving Baker Sr. dead at the scene.
After shooting his father dead, Baker Jr. then laid down next to his father and put the gun to his own head, saying that he had just shot his father and wanted to kill himself. However, officers were able to convince Baker Jr. to give over his gun, WREG reported.
Officers reportedly found two handguns at the scene. One of the guns had an illegal modification.
Following the incident, Baker Jr. was arrested and charged with second-degree murder and possession of a prohibited weapon.
In a similar but unrelated incident, a man allegedly bludgeoned his own father to death after the elderly patriarch asked him to stop playing loud music at night in Lakha village, Ludhiana, Punjab, India on Monday, July. 11, 2022, as previously reported.
The accused, identified as Karam Singh, 25, a daily wage laborer, regularly engaged in heated arguments with his father Jagroop Singh Jupa, 55, over petty issues. On Monday, July. 11, at around 9:30 p.m., Karam started playing loud music. Since it was too late, Jagroop asked Karam to turn off the music. Following this, the father-son duo engaged in a heated argument which soon turned physical and Karam picked up a wooden log and bludgeoned his father to death.
After killing his father, Karan tried to flee the scene. However, locals quickly alerted the police, who immediately launched an investigation into the incident and arrested the accused for murder.
© 2023 Latin Times. All rights reserved. Do not reproduce without permission.