A 17-year-old mother bled to death on Saturday, Aug. 21, after giving birth to a stillborn child at a hospital in the Saraspur area of Ahmedabad, India. After the teen's death, her mother filed a complaint accusing a man of rape and murder, police said.
According to the investigators, the teen was taken to Shardaben Hospital in Saraspur with lower abdominal pain and severe bleeding.
Doctors examined the girl and learned that she was pregnant and about to deliver. The hospital authorities alerted the police as the girl was a minor and a victim of rape.
The teen was rushed to the labor room and shortly after the girl delivered a stillborn baby, her condition began deteriorating.
"Due to excessive bleeding, she went into a coma and died 15 to 20 minutes after giving birth," the Times of India quoted, Inspector J K Rathod of Gomtipur police, as saying.
The investigators could not identify the accused as the girl died before the police responded to the scene.
"According to the hospital records, she gave the name of someone called Sahil but did not know anything about his whereabouts," Rathod said.
Investigators have sent DNA samples of the dead infant for a forensic examination.
This is an ongoing investigation and efforts are being put in to identify and nab the suspect, police said.
"The identity of the accused is not known. Based on the complaint of the parents, we lodged a case under IPC 376 for rape, 363 for abduction, and sections of the POCSO (Protection of Children from Sexual Offences) Act," said a police officer.
As the teen died while delivering a child, the suspect also faces charges of culpable homicide not amounting to murder, police said.
In another similar incident, a Louisiana woman delivered a stillborn child after her boyfriend allegedly punched her in the stomach.
The female victim, who has not been named, told the police that her boyfriend, later identified as 19-year-old Cameron James Criner, had made threats to punch her in the stomach so she would lose their baby.
She said after the Aug.11, incident, she could no longer feel the baby moving. She was taken to the hospital the next day where the doctors declared that the baby had no heartbeat. On Aug. 13, she gave birth to a stillborn baby.
Criner was arrested on the charges of simple criminal damage to property, domestic abuse to a pregnant victim, and second-degree feticide, according to arrest records.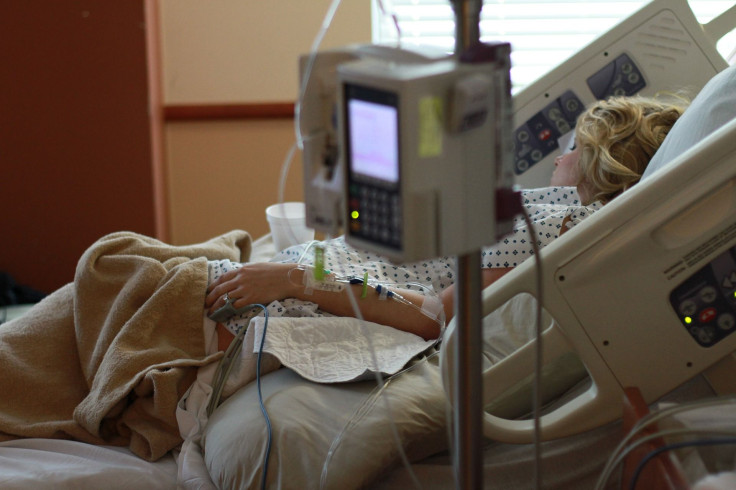 © 2023 Latin Times. All rights reserved. Do not reproduce without permission.