A young man in California has been sentenced to two years in prison on Monday, Nov. 1, for animal cruelty, after he brutally tortured his pet dog to death and posted images of the ordeal all over his social media.
Angel Ramos Corrales, a 19-year-old man from Riverside, California, was caught assaulting his Chihuahua puppy named Canelo on Feb.13 earlier this year, brutally injuring the puppy's head and torso before slashing the canine's throat by two inches, causing it to become unconscious, according to KTLA.
"The dog's injuries caused it to continuously fall headfirst, and Ramos-Corrales recorded a video of the injured puppy and posted it on his Instagram account," officials knowledgeable to the case said.
He then posted videos of the 4-month-old dog suffering, first on Instagram and then on Snapchat. The video contains him stating "I'm cold-hearted," before kicking the puppy who had a large wound on its neck, KESQ News Channel 3 reported.
People reported the video to police officers, who immediately went to his residence to question him. His dog was found bleeding on the bed, while Corrales' roommate hid in his bedroom after seeing the injured, bleeding dog.
"[Police officers] found him with fresh bloodstains on his clothes, as well as freshly cut wounds on his hand," a U.S. Attorney's Office statement said. "Inside the residence, officers found the severely injured dog lying on a bed and observed blood spatters in both the bathroom and bedroom."
Canelo was taken to Western Riverside County Animal Shelter, where the staff had to euthanize the puppy due to the severity of the injuries inflicted upon it.
"[Ramos Corrales'] offense of conviction was a gruesome act of violence, which he committed with wanton disregard of the life of his puppy, Canelo," prosecutors said. "By the very nature and circumstances of [Ramos Corrales'] violent offense, he has shown himself to be capable of 'cold-hearted' cruelty, as he himself admitted."
Ramos Corrales pleaded guilty to animal crushing on June 3. He has stated that he does not remember the events of Feb. 13.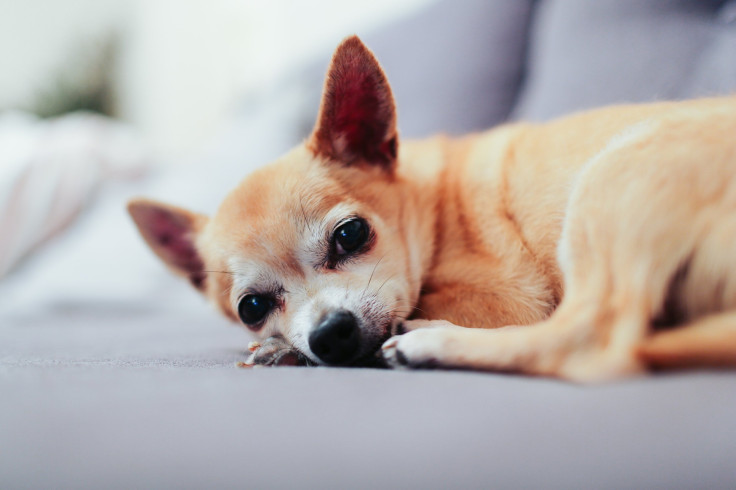 © 2023 Latin Times. All rights reserved. Do not reproduce without permission.