A teen, who claimed that he was angry as nude photos of him had been posted online by his girlfriend, reportedly called in a bomb threat to a Queens Catholic school Tuesday.
After the teenager called in claiming he had planted a pipe bomb in St. Francis Preparatory School in Fresh Meadows, students were evacuated shortly before noon Tuesday. According to the New York Daily News, the boy claimed he was going to set off the bomb at 1 p.m. A police source said that the teen was asked why he was doing it. He said that he was upset as his girlfriend had posted nude photos of him online.
The New York City Police Department's Bomb Squad and Emergency Services Unit looked for the bomb in the school, but no explosives were found, so students were allowed back in the school shortly after 1 p.m.
John Quaglione, a spokesman for the Diocese of Brooklyn, which covers Brooklyn and Queens, said that there was "no evidence to suggest that a bomb threat was credible." He shared that the school building was then reoccupied and the students scheduled to take their "World Language Regents exam then sat for the exam."
The caller was not identified, but cops believe he is a teenager. According to 1010 Wins, no arrests in connection with the threat have been reported.
In January, the Queens Catholic high school was locked down for more than a week after bomb threats were made on social media, reported New York Post. One threat in an overnight series of since-deleted Instagram posts read that on Jan. 14, the person would plant 5 "different bombs across the school in lockers. I might put a nail bomb near the deans so I can kill all them f***ers."
There was also post with a caption that read, "The day that everyone will feel my pain." Several students at St. Francis Prep were tagged in the posts. Another post said that since the school has gay (expletive) "supporting LGBTQ+ I will kill them all." The posts were made by @harugen33, who claimed to be a student, but it was not confirmed by officials.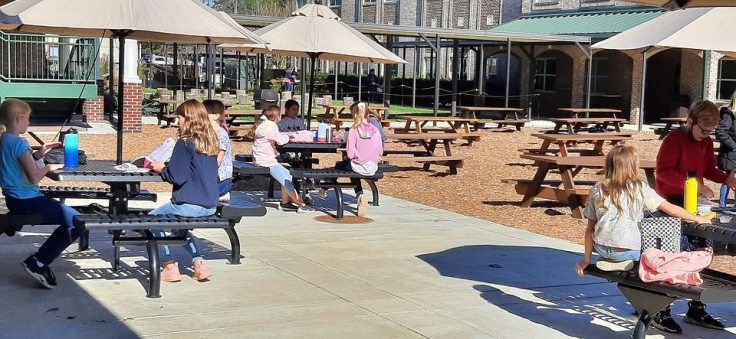 © 2023 Latin Times. All rights reserved. Do not reproduce without permission.