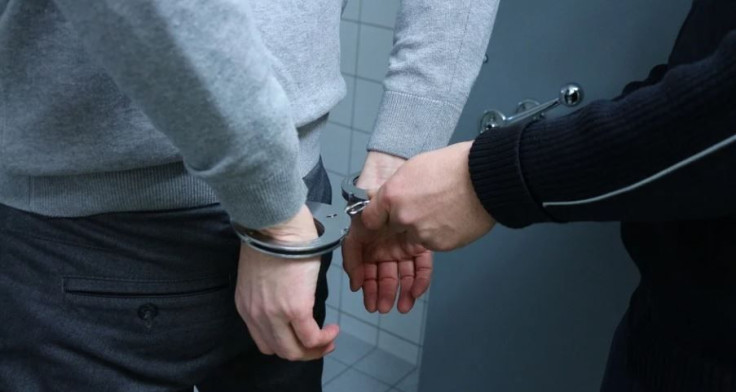 Details on the death of a 17-year-old boy in Wichita, Kansas have been released after he lost consciousness while being restrained and cuffed by corrections officers Sunday. Cedric "CJ" Lofton was involved in a physical altercation with a staff member at a juvenile detention facility and was restrained by five correction staffers.
According to local media Kansas.com, Wichita police officers responded to a disturbance at a residence in the 1200 block of South Fox run on Friday, around 1am. The officers found Lofton outside of the home acting paranoid and displaying erratic behavior. After spending an "extended period" of time convincing the young man to voluntarily seek mental health treatment, the boy allegedly assaulted the officers prompting them to take the teen into custody.
Lofton was brought to the Juvenile Intake and Assessment Center Friday morning but was again involved in a brawl while in the facility after asking to use a restroom. Officials said the boy was let out of his holding cell and assaulted a staff member while he was being escorted back to his cell. Five corrections officers assisted and restrained Lofton until he was under control.
A statement from the Kansas Bureau of Investigations said, "Multiple corrections staff engaged in a lengthy physical struggle to get him into the holding cell and place him into handcuffs. Once Lofton was under control, corrections staff were monitoring him and noticed he became unresponsive."
It is unclear how long Lofton was unconscious before staff noticed his state. Life-saving measures were performed on the boy, after which he was then taken to the Wesley Medical Center where he died Sunday at 1:55 am.
The KBI is now looking into the possibility that the WRAP restraint system placed on Lofton when he was brought into the juvenile center could have played a role in his death. Authorities however, said the device was removed from the boy for quite some time before he had lost consciousness.
Wichita police spokesman Charley Davidson was quoted saying Lofton was "upright and communicating" when police officers left him at the facility. He added that the Wichita Police Department's policy on the use of the WRAP restraints is that it is only applied in the amount of time it is absolutely necessary.
Pending autopsy results from the coroner's office, which could take weeks-- investigators are still in the dark on the boy's exact cause of death. No other details were provided as to how long Lofton was kept on restraints and whether he ever regained consciousness.
KBI spokeswoman Melissa Underwood said, "It remains pending the final autopsy report which will include additional information such as toxicology results." The corrections staff involved have not been put on administrative leave, she added.