A shocking video emerged of a teenage girl in a black bikini beating two other young beachgoers at a beach in Sydney, Australia on Friday afternoon.
The teen is seen hanging around three other women on an oval near Coogee Beach in the video obtained by News.com.au.
In another scene from the incident, three girls are seen hanging over a group of girls sitting on the ground, one of them is seen leaping at a girl on the ground while wearing a black bathing suit.
Before the teen in the black bikini grabs one of the other girls by her hand and savagely attacks her on the grass, the women appear to be having a heated disagreement.
An adolescent clothed in black begins punching her and pulling her hair in the footage.
A group of men can then be heard encouraging them to strike one other as the violence escalates. "Hit her," the men allegedly said in the video, Yahoo! News said.
Witnesses then saw the attacker pulling one of the women over the field.
As the victim's friends tried to pull her away, she lost her bikini top.
The attack lasted over a minute and ended with the girl in the black bikini kicking the victim in the head one more time.
An NSW Police spokesperson told an online tabloid that officers came to the scene at about 2.10 p.m. local time on Friday. They received complaints that "a young female had assaulted two other girls.
"The group dispersed before police arrived. Officers from Eastern Beaches Police Area Command are conducting inquiries," the officer said.
A concerned parent captured the incident as the nightmare unfolded.
According to the Daily Telegraph, the father said: "She can't be let to get away with this thinking she can just attack people and not have any consequence, and the young blokes egging her on should also be tracked down and charged with inciting the violence."
What prompted the attack is unknown.
In a similar incident, another disturbing video obtained by an online tabloid shows two schoolgirls being jumped on and viciously assaulted. One of them got whiplash after being dragged by her hair.
A girl is lying on the ground trying to protect herself. Another teenager sits on top of her and hits her many times. A witness shot the footage last Aug. 25 at a playing field in England.
The teenager pulled the victim's hair backward while whacking the head with a flurry of punches.
Meanwhile, several frightened teenagers filmed the incident on their phones.
The 14-year-old girl and her friend were targeted in St Thomas More Playing Fields in Anlaby, a community some four miles west of Hull, England.
A victim's mother described the film as "horrifying". She said she couldn't believe it was occurring to children in the neighborhood.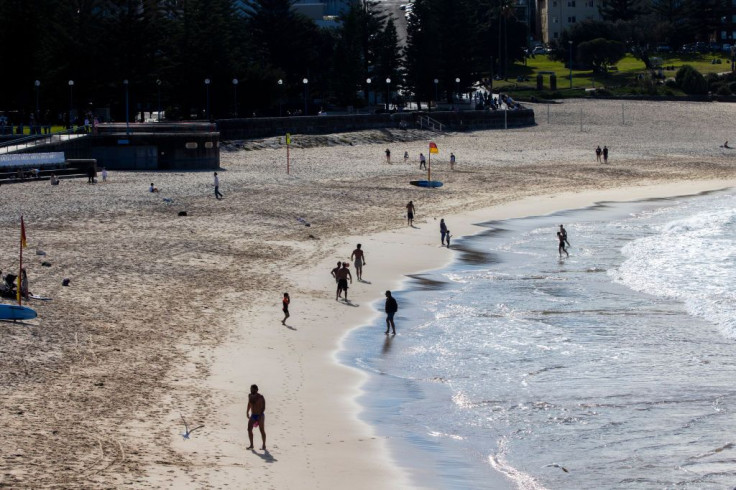 © 2023 Latin Times. All rights reserved. Do not reproduce without permission.