Four youngsters have been slapped with charges following alleged plans to attack Pennsylvania's Dunmore High School in 2024, which would coincide with the 25th anniversary of the 1999 Colorado's Columbine High School massacre that killed 13 people.
Of the four suspects, two 15-year-olds, Alyssa Kucharski and Zavier Lewis, will be charged as adults. The other two, who remained unidentified, are facing juvenile charges after they were caught scheming for an attack at the local school on April 20, 2024, ABC News reported.
According to investigators, authorities unraveled exchanges between the suspects as they discussed plans to "shoot up the school" and their targets after Kucharski's mother approached police amid concerns her daughter was "obsessed with Columbine."
The messages were found by the guardian on July 6, sparking a criminal complaint against the four teens involved.
Kucharski had reportedly been storing 20 to 30 Molotov cocktails under their porch and components for bombs at their home, court records show.
Furthermore, the student also possessed documents on how to make bombs and handwritten lists of guns, ammunition, and tactical gear complete with prices for the supposed 2024 scheme, NBC News noted.
Cops said the students loathed Dunmore High School and that they wanted the facility and its staff to go down like the Columbine High School massacre, which saw 13 people lost their lives following a school shooting and attempted bombing on April 20, 1999.
Kucharski and Lewis were transported to the Northampton County Juvenile Justice Center after a Sept. 16 arraignment with the former being charged with possessing weapons of mass destruction, terroristic threats, aggravated assault, and criminal conspiracy.
Meanwhile, Lewis is charged with possessing weapons of mass destruction, possessing explosive materials, criminal conspiracy, terroristic threats, criminal conspiracy, and aggravated assault, according to People.
Both teens are being held without bail until they complete court-ordered evaluations.
"While the investigation is ongoing, I want to assure the parents, students, and staff at Dunmore High School that we do not believe there is any active threat at this time," District Attorney Mark Powell said in a statement as authorities urge anyone with information on potential threats of school violence to contact phone police immediately.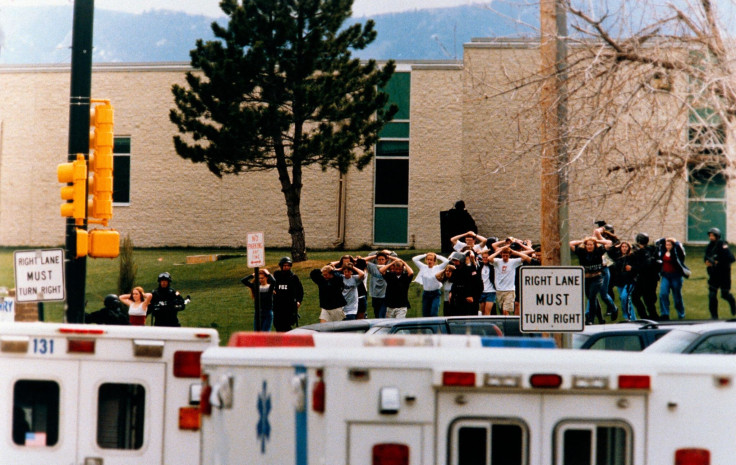 © 2023 Latin Times. All rights reserved. Do not reproduce without permission.