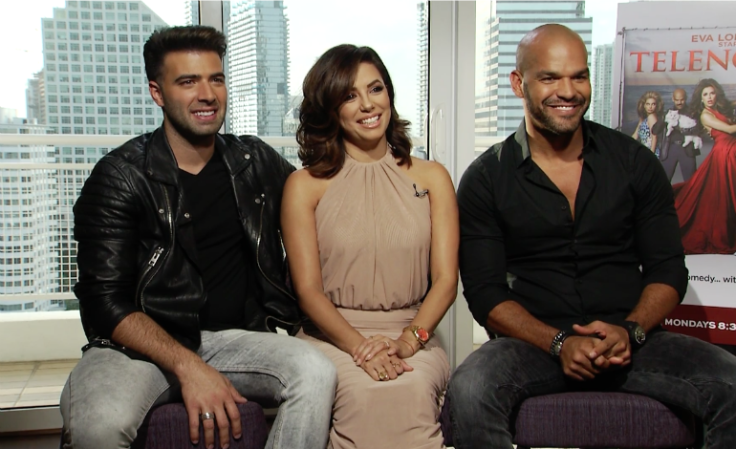 Eva Longoria returns as a leading lady in the small screen with her upcoming comedy show "Telenovela." The NBC comedy show will air early January 2016, but the cast can't wait any longer! On December 7th, Longoria ---who also executive produces the show--- and the rest of the cast, including Jencarlos Canela, Amaury Nolasco, Diana Maria Riva, Jose Moreno Brooks and more, will shine in a special 1-hour preview.
In the show, the Mexican-American actress portrays Ana Sofia, a Latina soap opera star who doesn't speak a word of Spanish. She's joined by her ex husband Xavier Castillo (Jencarlos Canela), who portrays her "on-screen" love interest in the soap. Think a novela within a show. Longoria admits that "Telenovela" (formerly called "Hot & Bothered") is a comedy series that's even "funnier than 'Desperate Housewives.'" Sounds promising already!
Check out our one-on-one interview, where the actress says what we can expect in the new NBC "Telenovela" comedy. She even sang a jingle with Jencarlos and Amaury to make sure we don't forget the preview episode airing Monday, Dec. 7 after "The Voice" on NBC!
© 2023 Latin Times. All rights reserved. Do not reproduce without permission.