The Texas mom and teacher accused of child endangerment after concealing her Covid-positive son in the trunk of her car while at a testing site is reportedly receiving much community support for her actions. Sarah Beam, the mother of the 13-year-old boy who was charged earlier for endangering her son was arrested last week. But somehow, soon as her story had gone viral on social media, not everyone seems to agree with the decision to criminalize her for disregarding the safety of her son.
A teacher at Cypress Falls High School in the CyFair Independent School District, Beam seems to have rallied much support from her students as well as members of her community who have begun putting up encouraging posters outside of her home.
According to Fox News, Beam was arrested but released over the weekend on a $1,500 bond. Court documents stated that the Houston teacher took her son along with her to the drive-thru Covid testing site at Pridgeon Stadium on Jan. 3. However, the CFISD employee who was attending to people lined up said Beam had told her that her son was in the trunk. This prompted the employee to alert the police as she gave them her license plate to identify her, despite the mother explaining that she had only done so to prevent her from getting exposed to the virus again.
Police have since conducted a full investigation, with video footage at the testing site showing the child exiting the trunk to climb up onto the backseat of the car. Although the boy was not hurt, the case in point was highlighted by the officials of the Texas Department of Public Safety saying the boy could have been hurt if an unfortunate accident had taken place since he had no access to a seatbelt for his protection.
This in turn resulted in a warrant for Beam's arrest where she was charged with a felony endangering a child.
Meanwhile, people have come together to show support for Beam as more colorful signs and posters continue to gather up outside her home. Some of the posters described her as "the best teacher ever," "a teacher with a heart of gold," and bright neon signs reassuring her, "your students have your back" and "We appreciate you".
Letters have also piled up on Beam's front door while she is currently placed on administrative leave.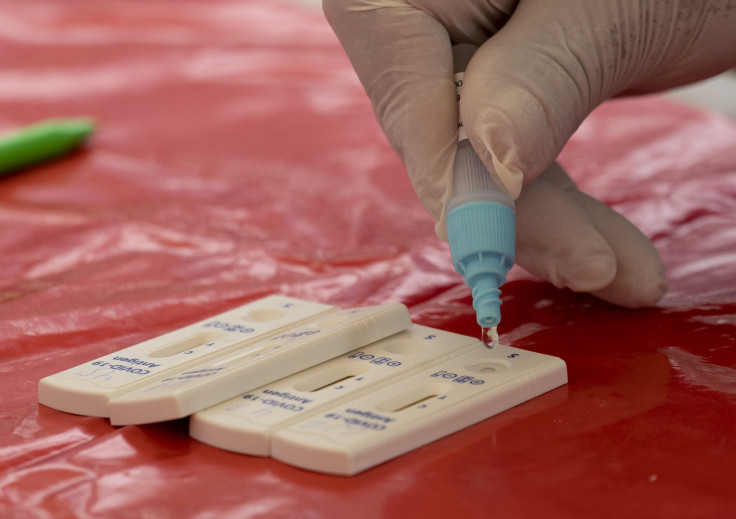 © 2023 Latin Times. All rights reserved. Do not reproduce without permission.