On Monday, May 25, the Thai police detained six out of seven suspects involved in multiple romance scams. The group, led by a Nigerian national and his Thai wife, targeted women by creating fake social media accounts and then making them send money using various stories. The police were alerted of the gang when one of their victims reported being defrauded.
44-year-old Nigerian Ezeneche Uzochukwu Jorome and his five Thai accomplices- 46-year-old Punyawee Chusinjiraphat, 34-year-old Sudjai Kamnon, 33-year-old Thotsaphol Siripru, 29-year-old Nirandon Thianthavorn and 22-year-old Sasithorn Nuankaew were charged with conspiracy to defraud and putting fake information on the system. The arrest took place after police searched seven locations in Bangkok, Nakhon Sawan, Phuket and Pathum Thani. Search for the seventh gang member continues.
Investigation into the gang was initiated last year after Jirabhop Bhuridej, deputy commissioner of the Central Investigation Bureau (CIB), received a complaint from the unnamed victim. The foreign national living in Thailand claimed that she had been contacted on Instagram by a person named Lanny Gray. The person told the victim that he was a United States citizen working in Malaysia, Chang Rai Times reported.
After sparking a conversation on Instagram, the scammer continued conversing with the victim on the Line chat app. The man promised to move to Thailand and live with the victim. He told the victim that he had sent her parcels containing valuables. One of the gang members then contacted the woman pretending to be a shipping company employee. The gang member told the woman that she had to give some money to take the parcels.
The woman ended up giving 1 million Baht ($32,010) to the scammers without receiving any parcels. This did not stop the woman from being targeted again. The scammers contacted her pretending to call for a hospital. They told her that Gray was hospitalized and she had to pay 500,000 Baht ($16,010) for his medical bills. Suspicious of the call, the victim alerted the police leading to the arrests.
A Mitsubishi Pajero sports vehicle, 906,000 Baht cash ($29,010), seven mobile phones, 18 bank account books, 11 watches, several ornaments including two ivory ornaments and 11 electronic cards were seized from the gang, Bangkok Post reported. Between 2020 and 2021 around 200 million Baht ($6million) circulated in a bank account belonging to Chusinjiraphat.
It is believed that the gang targeted several victims. Jorome used a restaurant and a currency exchange shop as a front business.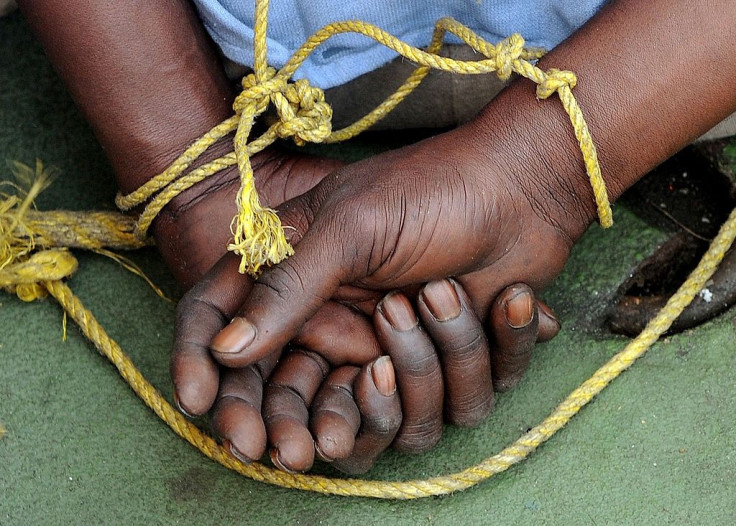 © 2023 Latin Times. All rights reserved. Do not reproduce without permission.