Two former U.S. Marines have been apprehended in Bangkok, Thailand on Saturday over the alleged kidnapping of a Taiwanese businessman for ransom over a PPE deal that had gone wrong.
The Crime Suppression Division (CSD) police said that American suspects Jeremy Hughes Manchester, 41, and Louis William Ziskin, 52, were nabbed by officials along with Ekbodin Prasitnarit and Thai police Lieutenant Colonel Kristsnaporn Thapthawee over the alleged kidnapping plot and assault of Taiwanese businessman Wen Yu Chung, 60.
The suspects are facing numerous charges including illegal assembly, attempted murder, extortion, and abduction for ransom, according to Police Lieutenant General Jiraphop Phuridet, the deputy commissioner of CSD.
In 2020, the men and Chung had agreed to meet at L'Oliva restaurant in Thong Lor for a business transaction on March 28. Ziskin had appointed the Collection Company Limited to manage the purchase of $2.95 million worth of nitrile gloves from Chung's company Paddy The Room Trading Company.
However, The Independent reported that the gloves purchased were of poor quality which greatly disappointed Ziskin. The former marine then requested his team to relay to Chung that he wanted to cancel the transaction, which Chung refused, sparking a business conflict between the two parties.
Ziskin allegedly proceeded to seek the assistance of Israeli detective Michael Greenberg, who urged the businessman to come up with a kidnapping and ransom scheme to retrieve his cash.
The restaurant's surveillance footage shows Chung being manhandled and put in a headlock before he was violently dragged out of the Thong Lor restaurant as customers and crew watched the situation unfold. Thapthawee was spotted in the video supervising the abduction, The Daily Mail noted.
According to the victim, his alleged kidnappers took him to an NT Court condo where they assaulted him and used his mobile phone to contact his boss to ask for a $2 million ransom from her. The men also allegedly called Chung's relatives to demand another $1 million in return for his safe release.
When their ransom requests went in vain, the suspects reportedly brought Chung to the Nadimos restaurant to speak with Ziskin over the phone. Minutes later, Chung was finally released, the New York Post reported.
Chung rushed to a nearby hospital for treatment and later approached law enforcement to lodge a criminal complaint against the captors. He told police that eight people were involved in his kidnapping, leaving four crooks at large to date, including Greenberg.
Following their arrest on Saturday, the two Americans and their alleged accomplices paid nearly $10,000 in bail. They have been ordered to wear ankle monitors, banned from leaving Thailand in case of any attempts to flee.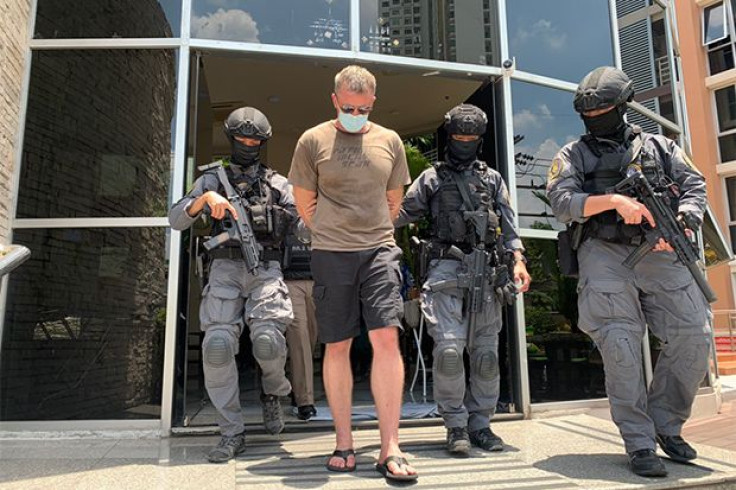 © 2023 Latin Times. All rights reserved. Do not reproduce without permission.