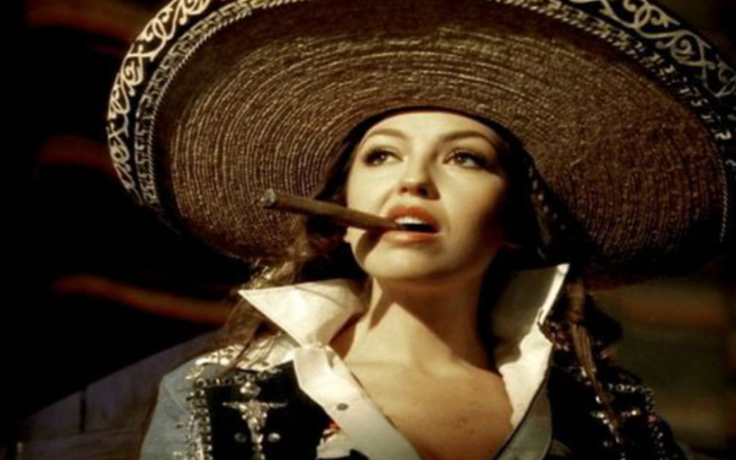 Thalía is one of the most active celebrities on social media, on Instagram specifically. She is always letting her followers know what's going on with her life, her family, her adventures, her new projects; she even promotes her fan art on her personal account. Unfortunately, this makes her the perfect trolling target.
On Thursday, the Mexican actress proudly announced she had joined her son's school's Cinco de Mayo celebrations earlier that morning.
"Today, I celebrated #5demayo with Matthew Alejandro and the rest of his class at school," the 44-year-old singer wrote next to a photo of one of the tables in the classroom featuring little sombreros, maracas, chips and guacamole and other Mexican decorations.
Although some of the fans reacted with love and admiration, others condemned the "Amor a la Mexicana" performer's "American" way of celebrating the Mexican holiday.
"You need to be from Puebla to understand it, and not with sombreritos," Angel Xochimitl Flores wrote.
"Melissa" replied, "Where do they [Americans] get the fact that celebrating 5 de mayo involves maracas and sombreritos? They don't even know what happened."
One girl from Venezuela was living proof of what everyone else was trying to explain, "Even though I live in Canada, I'm Venezuelan, and we'll be celebrating at my house with margaritas and tacos! Happy 5 de Mayo."
Others simply cared for education and wondered if kids at Matthew Alejandro's schools were being properly informed of what happened in Puebla on May 5, 1862.
For those of you who still think May 5 equals Mexico's Independence Day, go dig deeper into your history books and find the real story behind "La Batalla de Puebla."
In glorialz69's words, "Stop being so nosey! Live and let live."
Just three days ago, Thalía was being criticized over a heavily photoshopped image featured on this month's issue of Mexican magazine "Quién."
Thalia-Amor a la Mexicana from Matt Perrin on Vimeo.
© 2023 Latin Times. All rights reserved. Do not reproduce without permission.