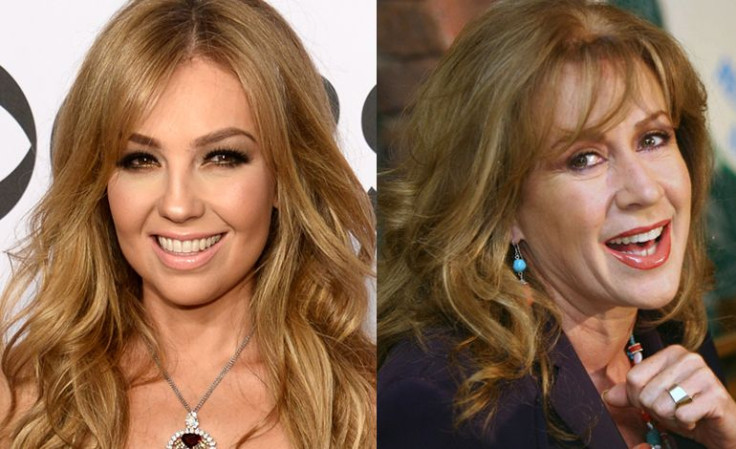 We know these sisters are constantly in an on-again, off-again feud, but this time, Thalía and Laura Zapata seem to have set their differences aside as the first one recently visited their grandma, who coincidentally lives in her sister's home. It just so happens that Thalía was in a quick visit to Mexico, promoting her new album "Amore Mio," when she decided to say hi to her grandma, Eva Mange. Apparently, she called Laura Zapata and politely asked if she could stop by and the actress agreed.
Or at least that's what we think happened based on Laura Zapata's statement to the press. "She (Thalía) was there for a while, about three quarters of an hour at my house. My grandmother was very happy. She was thrilled. I couldn't be there because I had a previous commitment," she said. "My doors are always open to anyone who approaches me with happiness, education, respect and above all, fulfilling their obligations," Zapata added.
Ok, so maybe Laura Zapata wasn't there, and her words might have had a little bit of poison in them (let's be honest people!), but at least the sisters engaged in a conversation that ended happily, as Thalía went to Laura's home, visited their grandmother and everyone was happy in the end. That's all that matters, no? Check out the video below of Zapata explaining Thalía's visit.
© 2023 Latin Times. All rights reserved. Do not reproduce without permission.