The first patient to take the stand in the wire fraud case of Theranos founder Elizabeth Holmes on Tuesday revealed that she could have mistakenly terminated her own pregnancy after the company's faulty blood test falsely diagnosed that she had another miscarriage.
According to prosecutors, the defendant and ex-boyfriend Ramesh "Sunny" Balwani, Theranos' former president, defrauded patients and investors by claiming their devices could run scores of tests with just a few drops of blood utilizing the Silicon Valley startup's finger-prick system.
Holmes has pleaded not guilty to charges of wire fraud and conspiracy to commit wire fraud in connection to the multi-million dollar fraudulent scheme, CNBC reported.
Arizona woman Brittany Gould, a medical assistant in Mesa, 31, was the first patient to testify in Holmes' trial in San Jose, California.
In an emotional statement, she told the jurors that she had already miscarried three times when she took a Theranos test at a Walgreens drug store, recalling she was visited by a Theranos representative at her clinic to promote their services and was impressed by their low price.
The witness said it prompted her to choose Theranos for a hCG hormone test late in 2014 after an initial test with Quest Diagnostics indicated she was pregnant.
The woman recalled at the stand the moment she received news of another alleged miscarriage from the Theranos test. Nurse practitioner Audra Zachman also took the stand and recounted giving the patient the Theranos results.
According to the nurse, there was "no medical explanation" for Gould's hormones to have changed so dramatically between the first and second test, reported the BBC.
Zachman, uncertain of the validity of the results, would complain about the test, to which Theranos allegedly responded by blaming a human data-entry error.
Two subsequent tests with Quest would later confirm Gould's pregnancy, allowing her to give birth to a healthy baby girl a few months later. The Arizona mother is the first of 11 patients to take the stand and testify against Holmes.
Prosecutors contend that the founder has been deliberately deceiving investors and patients with claims Theranos could detect common illnesses with just a few drops of blood from a finger prick.
The Theranos tests were often inaccurate and falsely showed people had HIV or prostate cancer in some instances, the Daily Beast noted.
Holmes' camp is insisting their client was a naive businesswoman who lacked the knowledge to help her company thrive and has successfully blocked arguments about the emotional effects of the inaccurate test, making it inadmissible during trial.
More than 140 potential witnesses will be called in by the defense and prosecution for Holmes' trial, which is expected to take a couple of months before the judge reaches a verdict.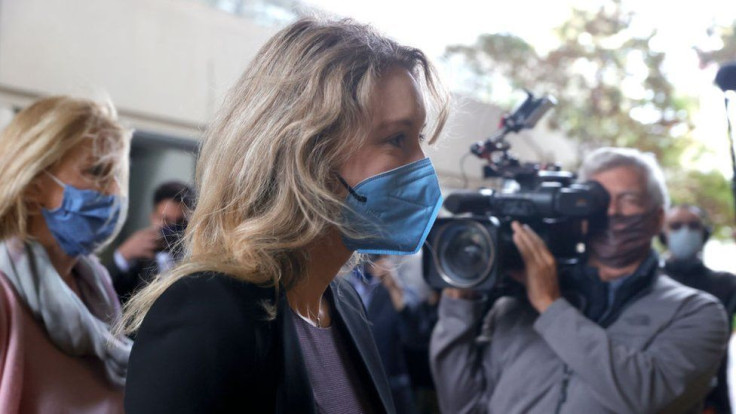 © 2023 Latin Times. All rights reserved. Do not reproduce without permission.