A New Mexico man has been apprehended by police on Sunday night after he allegedly murdered and decapitated a man in a Las Cruces public park on Father's Day, sparking ire from the family of his previous murder victim, Benjamin Montoya, in 2017.
The suspect Joel Arciniega-Saenz, 25, of Las Cruces, has been slapped with a first-degree murder charge following the brutal death of 51-year-old James Garcia, Fox News reported. He confessed to hounding Garcia at Apodaca Park on June 20, stabbing him with a switchblade multiple times before ultimately decapitating the victim and hacking off the man's body.
Following the gruesome crime, Arciniega-Saenz allegedly dragged Garcia's corpse to the street before kicking the victim's severed head to "play soccer" at 14 cars that drove by.
Responding officers arrived at the scene to find the beheaded victim on Las Cruces street, locating his head about 10 yards from the rest of his corpse. One of his middle fingers had also been severed from his hands, according to police.
The suspect was later tracked by police nearby, still armed with the bloody switchblade he allegedly used in the killing. Dried blood on his clothes was also evident, leading to his subsequent arrest.
Arciniega-Saenz told police that he went after the victim because he had robbed him at his home a few days back. Arciniega-Saenz claimed that he confronted the man on Sunday about the alleged theft, which ended in violence. He further alleged that Garcia raped his wife several years ago but he refused to identify the woman to the police.
The man also had several brushes with the law, police say. Arciniega-Saenz was apprehended by police for the shooting death of Montoya, 21 at the time, on April 22, 2017, at the Town House Motel in Las Cruces.
His murder charges were later junked by the court after detectives identified a key witness, Arciniega-Saenz's girlfriend Dakota Ocampo, who possessed a gun that has the same caliber as the bullet used in the fatal incident, according to Boston 25 News.
Victim Montoya's sister Krystal said on Monday that she felt sick after reading the news of Arciniega-Saenz murdering another man in her neighborhood. She said her brother's death four years ago still troubles her to this day, suffering from such a great loss.
"I cry every day still and, on his birthday, and the day he died," she lamented. "I prayed he wouldn't do it again and ruin someone else's family. I was just very angry because they let a monster out."
The Montoya sister hopes the family of Arciniega-Saenz's recent victim on Father's Day will be able to find closure, which she said she was not able to get seeing the suspect had been able to commit yet another horrendous crime.
"I don't want this guy to be released again and go do something stupid again and go hurt another family again," Montoya continued, still grappling with Benjamin's brutal death four years ago. "No matter how much I hurt from my brother's death, I can say that I hurt for this person's family. He needs to be put away, period."
Montoya's grieving family is calling on authorities to guarantee Arciniega-Saenz rots in jail, preventing him from committing further crimes and inflicting pain on other families.
The accused is being held in the Doña Ana County Detention Center without bond on Wednesday for his recent crime, court records indicated, CBS4 reported.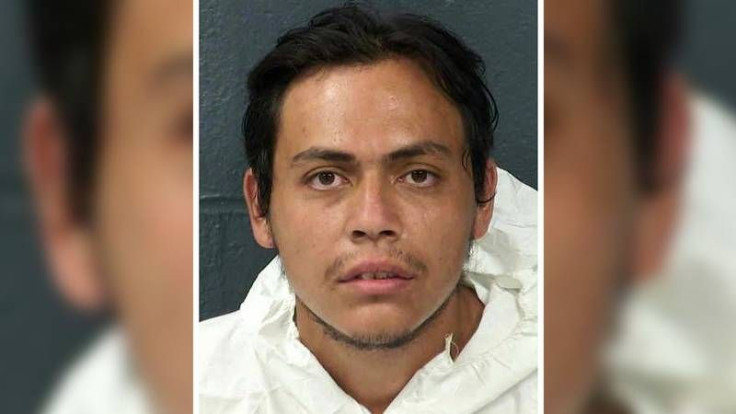 © 2023 Latin Times. All rights reserved. Do not reproduce without permission.