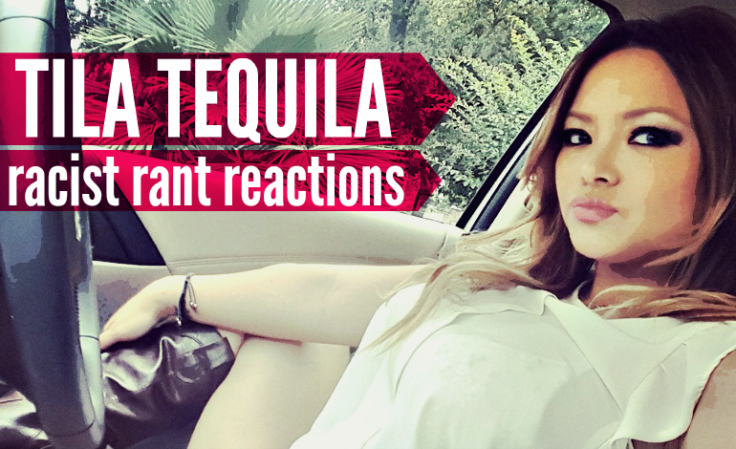 In her desperate need to stay relevant, Tila Tequila has targeted undocumented immigrants in a degrading post on social media.
"Ain't nuthin better than riding around Texas in my cowboy boots to hunt down these damn illegals! #SendThemBack," she posted early Tuesday on all of her platforms causing a huge controversy thereafter.
With more than 20,000 shares on Facebook, her post went viral, becoming the most-viewed, most-commented and most-shared on her social media platform in a while. She continued her rant Wednesday morning by sharing an article titled: "All the times immigrants tried to sneak into America, but got caught." Her caption read: "HAAA! Better luck next time."
Meanwhile, many people on the Internet are outraged with her actions and have called her out in defense of undocumented immigrants everywhere. Here are some of the best responses we found defending our beloved Mexicans.
1) Come down to El Paso and try and hunt a Mexican! They'll make boots out of you!! -Jesus Gomez
2) Might wanna take the TEQUILA out from your "Fake Fairy Tale" nickname. TEQUILA is 100% MEXICAN -Pitufo Marquez
3) Uno- NOT Cowboy Boots. Dos- This was Native Land and Mexican Territory. Tres- some of the people you made out with on your show were hispanic... AND LAST- Tequila originated from Mexico!!! Pinche pendeja fea desgraciada -Cassie Acosta
4) Tequila is 100% mexican please change your name to "Tila soy sauce" -Cesar Alpizar
5) Your artistic name is Tila tequila but little do you know Tequila came from MEXICO! And the state you live in TEXAS, Mexicans were Texas natives until they had their land taken away! -Stephanie Valencia
We are not sure if this is her way of "keeping relevant," but Tila ---who is an immigrant herself--- has definitely crossed the line and lost many of followers in the process. This is not the first time the 34-year-old mother-of-one showed her true colors. She recently threw shade at Jennifer Lopez, stating that the Puerto Rican superstar is "just a Mexican with money."
The former "A Shot at Love with Tila Tequila" and porn star, whose real name is Thien Thanh Thi Nguyen, was born in Singapore after her family emigrated from Vietnam fleeing the Vietnam War. They later relocated to Houston, Texas, where Tila was raised.
© 2023 Latin Times. All rights reserved. Do not reproduce without permission.