A young Tinder user is going viral on TikTok after she filmed her rants following a private chat with a man, who allegedly shamed her for not wanting to have sex on their first date.
"He's saying because we met on Tinder I'm required to have sex with him," said Madison, a 25-year-old recovering alcoholic from Indiana, in the caption of her video, as per a report on Daily Mail.
Clearly not one to take things lying down from a toxic date, Madison further revealed: 'I'd like to know you better, and I'd like to see you again,' he told her, patronizingly adding: 'That's how adults date on Tinder. They don't use Tinder to date, they use Tinder to f**k.' Madison argued that she was apparently at fault for not stating his true intentions
Madison then angrily retorted that he had to be specific about his demands on his bio, to which he responded that being blatantly honest about his intentions would be perceived a turn-off.
She and the abuser chatted for about three weeks on the popular dating app before she decided to meet him in person. While they initially decided upon meeting up for dinner, Madison's date abruptly changed plans after he picked her up from work. He then stated that he'd rather like it for them to head over to his place and watch a movie instead.
Things began to get untoward from there, more so after he allegedly pressured her to drink despite knowing that she was a recovering alcoholic. Soon after, he nudged her to have sex with him, only to get verbally aggressive on her refusal.
As per BuzzFeed News; Madison stated that he yelled at her for being on Tinder for the wrong reasons.In a series of follow-up videos, she maintained that she was grateful for being able to get out safely, though the date felt a bad taste. In her defense, Madison stated that she categorically maintained that her Tinder bio read: "Not here for hook-ups."
In another video, Madison revealed what unfolded as she decided to leave. An uber was booked as she wanted to opt for the fastest possible way out.
'So at this point, I hadn't even told him I had ordered it. He had already sat down, so as he sat down, I got up and started walking towards the door,' she recalled.
"As I started walking towards the door, he kind of got up and started walking towards the door as well. He made a comment and he said... I don't remember his exact words, but it caught me off guard. He said, "Well this is why women get R-A-P-E-D," she added.
While their last conversation left her scarred, Madison waited until she reached her place to post a rather explosive video that she recorded just to ensure she made it home safe. Madison decided to report him by contacting his place of employment but revealed that she barely received any response.
"I never heard anything, so he got off with nothing," she said, concluding," Yeah, makes me sad to think of all the girls he's done it to."
The TikTok video, which has a trigger warning, has amassed over 1.3 million views.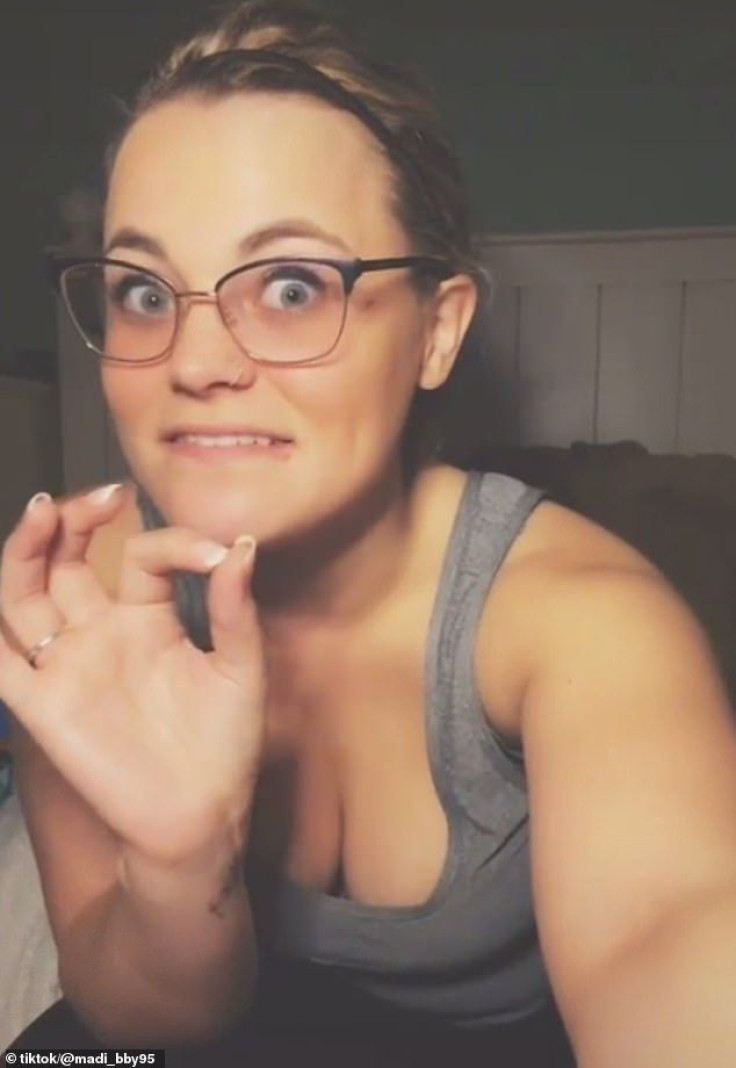 © 2023 Latin Times. All rights reserved. Do not reproduce without permission.