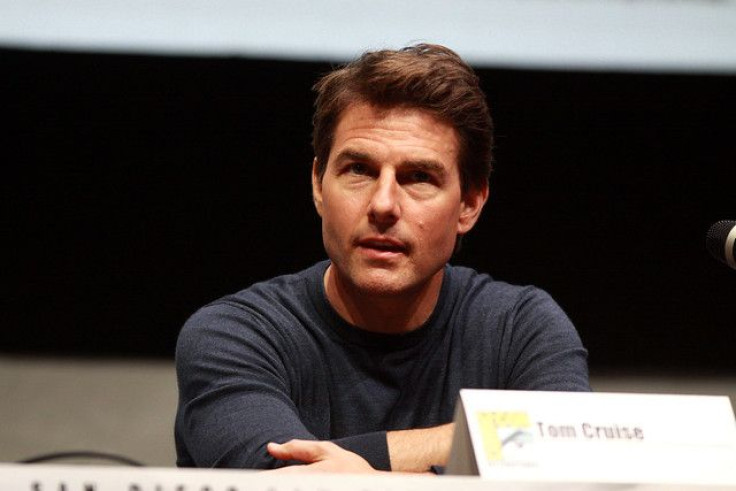 Tom Cruise's ego took a hit when Shakira turned down his advances and requested that he cease flirting with her, following rumors of her involvement with Lewis Hamilton.
After encountering the 'Mission: Impossible' actor at the Formula 1 Grand Prix, the Waka Waka singer was spotted enjoying a dinner outing with Hamilton in Miami.
As a result, followers of the Colombian singer, who recently ended her relationship with Gerard Pique, have been speculating about a potential romantic connection between her and the seven-time world champion.
According to an individual who spoke to Radar Online, Cruise, who has always thought of Hamilton as his "buddy," is not happy about the rumors.
"It was a huge dent to Tom's ego," the insider spoke of Cruise's reaction after Shakira's rejection. "It stung all the more because he considers Lewis a buddy."
This comes after it was reported that Cruise told his friends that he and Shakira "had incredible chemistry and taking it as a slam dunk, they'd be dating in no time."
Heat Magazine was informed by a source that Shakira urged Cruise "to stop flirting with her" since the situation was "too much" for her to quickly end her relationship with Pique.
"She doesn't want to embarrass or upset him, but there's no attraction or romance on her part - she was just being friendly. She's flattered but not interested," an insider said.
According to reports, Shakira allegedly conveyed a polite message to Tom Cruise's team expressing her lack of interest in dating him, Geo TV reported.
However, it appears that Cruise has not given up his pursuit of her.
An insider revealed that Cruise has been facing difficulties in finding the right partner for years.
They mentioned that he holds extremely high standards and is unwilling to settle for anything less than the best in a potential relationship.
© 2023 Latin Times. All rights reserved. Do not reproduce without permission.