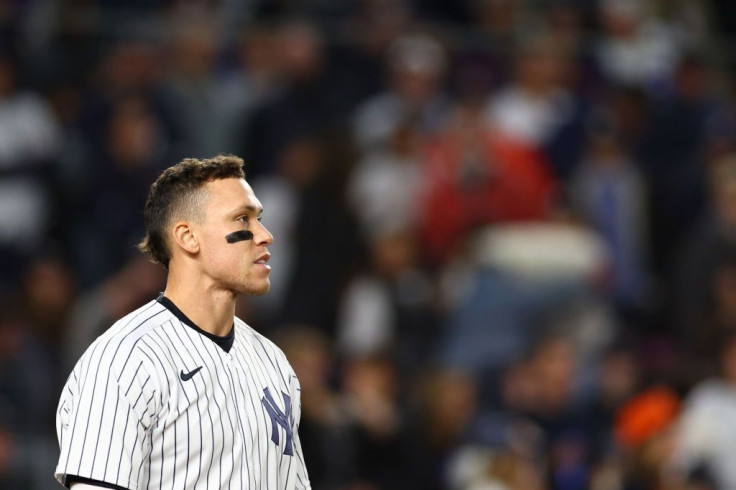 The 2022 MLB season was filled with memorable home runs that broke records. There were legendary and historical ones that we won't soon forget.
These are the top 10 record-breaking home runs of the 2022 season:
1. Albert Pujols Joins The 700 HR Club
Albert Pujols made history when he hit the 700th home run of his career, a feat only four have ever accomplished.
2. Aaron Judge Hits No. 62
Aaron Judge's historical season was capped by hitting his 62nd bomb of the year when he broke the American League home run record.
3. Bryce Harper Send Phillies To World Series
Bryce Harper hit a legendary home run to send the Phillies to their first World Series in over a decade.
4. Yordan Alvarez World Series Bomb
Yordan Alvarez's home run in game 6 of the World Series ended up giving them the lead and the eventual win to clinch the title.
5. Oscar Gonzalez Sends Guardians To The ALDS
Oscar Gonzalez hit a huge home run in the 15th inning of the AL Wild Card game to send the Guardians to the ALDS.
6. Cal Raleigh Ends Mariners Playoff Drought
Cal Raleigh hit a walk-off home run that clinched the Mariners a playoff spot, ending a 21-year streak where they missed the playoffs.
7. 504 Foot Home Run
C.J. Cron hit the longest home run of the season at 504 feet at Coors Field.
8. Stephen Vogt Finishes Career With Homerun
Stephen Vogt hit a home run in his finals at-bat of his career after homering in his first career at-bat as well.
9. Anthony Rendon Hits Left-handed Home Run
Anthony Rendon took an at-bat left-handed in a blowout win just for fun and launched it over the wall in one of the most memorable moments of the season.
10. Inside-the-park Grand Slam
Ramiel Tapia hit one of the wildest inside-the-park home runs you'll ever see as Boston's outfielder couldn't locate the ball.
© 2023 Latin Times. All rights reserved. Do not reproduce without permission.