The Toronto Raptors will try to keep their winning ways going when they visit the Golden State Warriors at the Chase Center on Friday, Jan. 27.
The Raptors are fresh from a 113-95 conquest of the Sacramento Kings and will test the mettle of the Warriors.
Incidentally, the Dubs hold the regular season series edge over the Raptors, 1-0, following their 126-110 victory back in December.
Pascal Siakam led the Raptors in their win over the Kings, dropping 26 points, 11 rebounds and seven assists. He got support from Precious Achiuwa and Fred VanVleet who chipped in 19 points and 17 points respectively.
"We looked good and felt good," VanFleet said. "We were locked in. We have had our struggles this year."
For the Warriors, they are looking to carry the momentum of their nail-biting win over the Grizzlies against the Raptors.
Jordan Poole saved the day for Golden State after converting a layup with about a second left in that match. It is also worth mentioning that the Dubs won despite the ejection of Stephen Curry for throwing his mouthpiece in the stands out of frustration.
"He knows he can't make that mistake," coach Steve Kerr said. "To win the game after the Steph ejection was great. I liked the execution down the stretch."
Regardless, Curry led the Warriors with 34 points and three assists. The game's hero, Poole, chipped in 21 points, seven assists and five rebounds.
The Warriors are -5.5 favorites to win over the Raptors who are at +5.5. The Moneyline for this game is -215 for Golden State and +178 for Toronto.
The Golden State Warriors face the Toronto Raptors at the Chase Center on Friday, Jan. 27, with the game set to start at 10:00 p.m. E.T. The clash can be viewed via NBA TV with live streaming also available through fuboTV.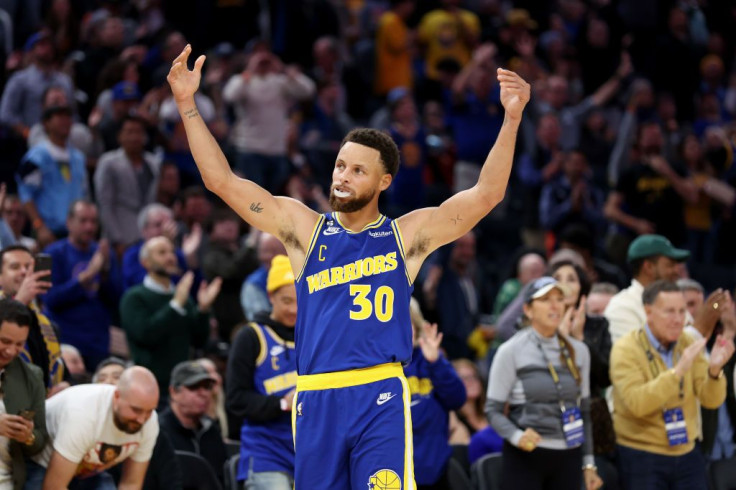 © 2023 Latin Times. All rights reserved. Do not reproduce without permission.