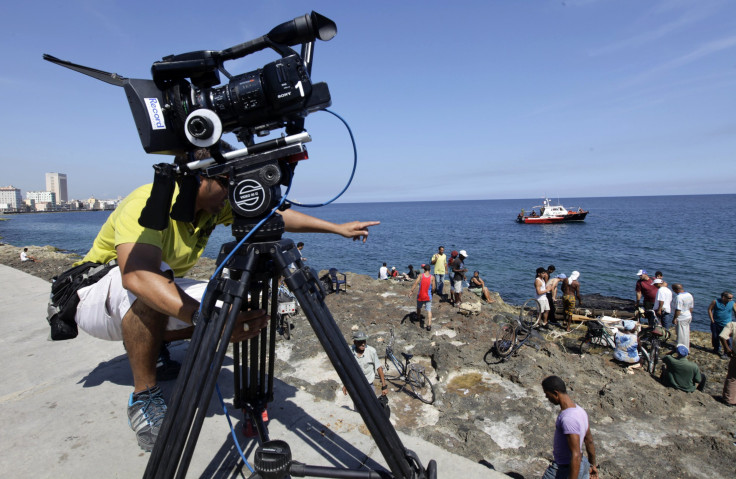 Tribeca Film Institute (TFI) today announced that Bloomberg will be supporting an expansion of its Latin America Media Arts Fund (LAMAF) through a program for filmmakers in Colombia. The program, now in four countries, is designed to help filmmakers strengthen their skills for pitching their films, writing proposals and soliciting international funding. The workshops will be held from July to October in Brazil, Chile, Mexico and now in Colombia.

The TFI Bogota Filmmaker Workshop, which takes place at Centro Ático, is the latest addition by the Fund that supports innovative film and video artists whose works reflect their cultures in documentaries or mixed media. Those chosen, who live and work in the Caribbean, Central, Latin and South America, receive workshops and year-long mentorship to help their films reach global audiences. The sessions are led by TFI staff, industry professionals and established filmmakers. The aim is to educate emerging filmmakers and advance their feature documentary or hybrid works that are in late development or early production. TFI is hosting the workshop with support from Colombia's Ministry of Culture.

Started in 2013, the Fund workshops will be held this year in Bogotá, Colombia from July 29 th to July 31 st , Sao Paulo, Brazil from August 30 th toSeptember 1 st , Santiago, Chile from October 22 nd to October 24 th and Mexico City, Mexico from October 27 th to October 31 st . Each of the programs will have sessions open to the public.

"This workshop represents an important opportunity for the world to hear a new set of stories told by Colombia's talented community of filmmakers and creative storytellers," said Ryan Harrington, Vice President of Artist Programs at Tribeca Film Institute. "As TFI's presence grows throughout Latin America with the generous support of Bloomberg, we hope the world will discover new values and histories that connect humanity in ways we never thought possible. It is an honor to partner with the Colombia's Ministry of Culture to host this event."

Nanette Smith, Manager of Global Philanthropy and Engagement, Bloomberg LP, said: "Latin America is a vital market for Bloomberg and we are delighted to expand our partnership with Tribeca Film Institute to support filmmakers in Colombia, as well as the Caribbean, Mexico, Central and South America. The Latin America Media Arts Fund will increase public access to the arts and promote creative work, while empowering artists and cultural organizations within the region and benefiting the arts community globally."

The Colombian filmmakers will be mentored by Carlos A. Gutiérrez (co-founding director of New York-based Cinema Tropical), Jaime Tenorio (Director, Senal Colombia), documentary filmmaker Luis Ospina ( TIGRE DE PAPEL), Pia Barragan (Manager of Distribution, Cine Colombia), writer/director Andres Baiz (SATANAS) and members of TFI's filmmaker programs.
© 2023 Latin Times. All rights reserved. Do not reproduce without permission.