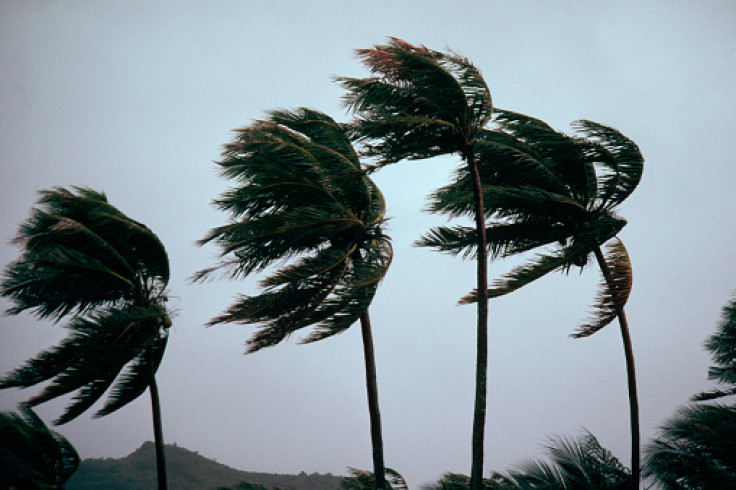 Tropical storm Idalia, which was near Cuba on Monday, was forecast to transpire into a Category 2 hurricane before it touched down in the southern U.S. on Wednesday.
Idalia is expected to become a hurricane Tuesday in the Gulf of Mexico, before curving toward the west coast of Florida, AP News reported.
The tropical storm was about 125 miles off Cuba's western tip, with winds of 65 mph, at 4 a.m. CDT (5 a.m. ET) Monday. Late Sunday evening, the U.S.' National Hurricane Center issued a hurricane advisory for Cuba's Pinar Del Rio, a city positioned two hours to the west of the capital, Havana.
The National Hurricane Center also warned Sunday that Idalia could become a "very important and strong hurricane."
The forecast indicated wind speeds could reach a maximum of 100 miles per hour as Idalia reached Florida, AP News reported.
Jamie Rhome, the deputy director of the National Hurricane Center, said in a Sunday advisory, "Evacuations may be necessary for this storm later today or tomorrow."
He also advised against solely relying on the forecast maps to understand the storm's trajectory.
"The hazards absolutely will extend beyond the cone," he added. "Do not focus exclusively on the cone to determine your risk."
Emerging as the 10th named storm in the hurricane season, it poses a potential risk of bringing heavy rainfall across Georgia and the Carolinas. An area spanning from Englewood to Indian Pass, including Tampa Bay, was now under a hurricane watch.
In the face of the gutsy winds and storm surge, Florida Governor Ron DeSantis has declared a state of emergency for a significant portion.
The Gulf Coast of the U.S. situated south of Englewood, approximately 80 miles to the south of Tampa, all the way down to Chokoskee, a community positioned roughly 65 miles to the south of Fort Myers, has been placed under storm surge warning, as per New York Times.
In addition to declaring a state of emergency, Santis mobilized 1,100 National Guard members, equipping them with high-water vehicles and aircraft.
The state has also issued a call to residents, advising them to keep their gas tanks at least half-full, while bracing for potential power outages. The Hurricane Center warned Sunday that starting from Tuesday and continuing into Wednesday, certain areas on the west coast of Florida, the Florida Panhandle, and southern Georgia might experience six inches of rain, with some areas encountering up to a total of 10 inches of showers. This heavy rainfall could lead to potential flooding and other related issues in this region.
© 2023 Latin Times. All rights reserved. Do not reproduce without permission.