President Joe Biden thanked Donald Trump and his administration for succeeding in making COVID-19 vaccines available to Americans, and the former President is "surprised" as well as "very appreciative" of the praise.
Amid a surge in cases of the Omicron variant, Biden announced Tuesday support for hospitals, expanded access to vaccines and increased testing capacity across the US. Biden also thanked the "prior administration and our scientific community, America is one of the first countries to get the vaccine." Then the President thanked his administration, "the hard work of Americans, we let, our roll-out, made America among the world leaders in getting shots in arms."
Reacting to Biden acknowledging Trump's administration's efforts, the former President told Fox News Tuesday evening that he was "very appreciative" of that, and he was "surprised to hear it." He found it "a terrific thing," and he thinks it makes "a lot of people happy."
Operation Warp Speed, a private and public partnership to produce COVID-19 vaccines, was created by the Trump administration. It was during Trump's presidency that the Food and Drug Administration (FDA) gave emergency use authorizations for the Moderna and Pfizer/BioNTech vaccines to fight coronavirus. In December 2020, Trump made sure that all citizens of America had access to COVID vaccines before the American government could begin helping other nations.
Referring to the roll-out of the vaccines, Trump, who is fully vaccinated, said that it was a great thing that they did. He said that he may have been the vehicle, but he gave credit to everyone for doing it together. Trump, who was hospitalized with COVID-19 in October 2020, also said that he got a booster dose of a COVID-19 vaccine.
Last year in March, Trump was criticized when the former President moved to limit travel from China and later from Europe to the US amid the first surge of COVID-19 cases in America. After the Omicron variant was believed to have been first detected in South Africa, Biden moved to limit travel from some of the African nations, but he did not face much criticism. Reacting to it, Trump said that it is "a little tough to be overly critical now" because he just thanked his administration for the vaccine and thanked him for what he did. He said that they were criticized by some, but not by all, and ultimately, people said that they did the right thing.
Biden also praised the former President for publicly saying that he got a COVID-19 booster shot, according to New York Post.
COVID vaccines might be one thing that the two agree on, but Biden won't mind facing Trump once again during the presidential election. During an exclusive interview with ABC News, Biden said that he plans to run for re-election, but there's a condition. He said yes when he was asked about the re-election then he said that he is a "great respecter of fate." He shared that if he is in good health then he would run again. When he was asked if he would be possibly taking on Trump again, he said that "only increases the prospects" of running.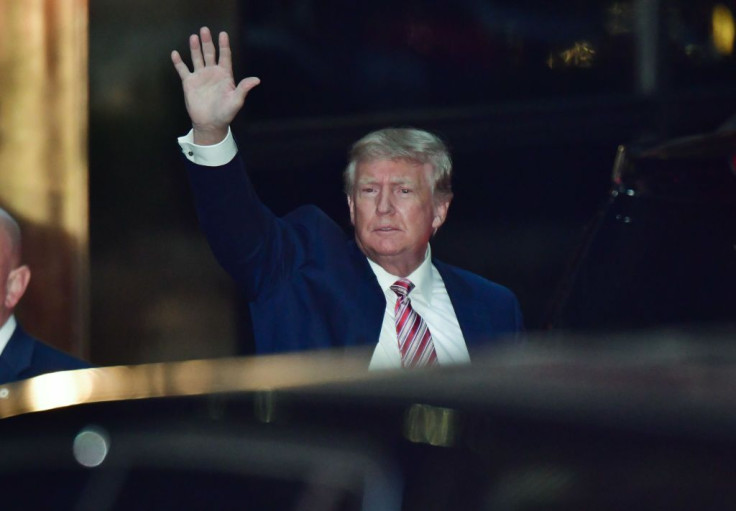 © 2023 Latin Times. All rights reserved. Do not reproduce without permission.