Former US President Donald Trump Wednesday saw a connection between the 2020 "rigged" US election and the Russia-Ukraine crisis.
A Fox News host asked Trump about "a lot of weakness in the US" and where the North Atlantic Treaty Organization (NATO) stood as Russia started invading Ukraine. In his reply, the former President reiterated his baseless claims of voter fraud in the 2020 US election. Referring to Vladimir Putin, Trump said that the Russian President was going to be satisfied with peace, and now "he sees the weakness and the incompetence and the stupidity of this administration." As an American, Trump is "angry about it, and I'm saddened by it."
He claimed that the invasion happened because of a "rigged election." After he brought up his "rigged election" claim, the host ended the interview abruptly, reported Business Insider. The host apologized for interrupting, and said, "Ukraine is speaking at the UN." The interview happened hours before the Russian military invasion in Ukraine began.
When Trump was the President, he made it clear that he admired Putin. Trump's former secretary of state, Mike Pompeo, had also called Putin a "highly talented statesman." But Trump recently described the military operation launched by Russia against Ukraine as "terrible", according to Marca. He said that it's a "very sad thing for the world, for the country, and it's certainly very sad for a lot of people who are going to be killed unnecessarily."
Trump also made some comments exploring the possibility of America doing the same on its border. It appears to indicate that the former President thinks that the idea of invading Mexico seems interesting to him. In fact, his former adviser on defense matters, Douglas Macgregor, had earlier proposed shooting illegal immigrants in the US without trial.
On Tuesday, just hours before Russia started attacking Ukraine, Trump said in an interview that he "saw it on TV, and I said, 'This is genius.' Putin declares that a large portion of Ukraine is independent. It's wonderful in the peacekeeping force." Referring to Mexico, he said that America could do that "on our southern border." He found it "the most powerful peacekeeping force" he has ever seen.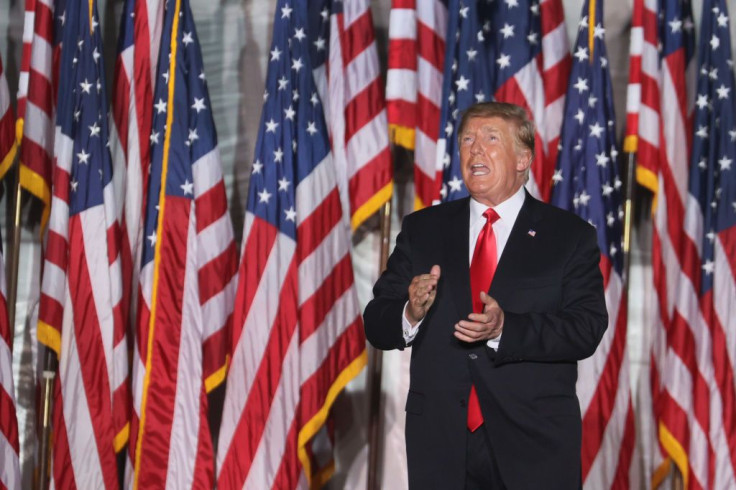 © 2023 Latin Times. All rights reserved. Do not reproduce without permission.