An attorney for a woman who claimed Donald Trump raped her in the mid-1990s and filed a defamation lawsuit against the former US President said Tuesday that they want a sample of his DNA.
They are not seeking a deposition from Trump in the defamation case against him, reported the Associated Press. The revelation was first made by attorney Roberta Kaplan in Manhattan federal court during a pretrial hearing. After that, the decision was shared with reporters outside the court. Kaplan said that a deposition would "inevitably result in an inordinate amount of delay," and that they want "the case to go forward."
Trump was represented by attorney Alina Habba at the Tuesday hearing, and she said outside court that she had not previously heard that the alleged victim's lawyers did not want a deposition. It is a proceeding in which lawyers in civil cases question likely witnesses under oath before the trial. Habba found it surprising.
Commenting on a sample for Trump's DNA, Habba said, "None has been demanded." But Kaplan said that the DNA sample had been requested after the case was first filed in state court. She added that the demand still exists after it was transferred to federal court. She said that she would be "more than perfectly happy" to wait to interview Trump at trial. She is expecting the trial to happen in six months.
The alleged victim told reporters outside court that she was looking forward to the trial on behalf of all women "who have been grabbed and groped, assaulted and raped by men in power and are silenced." She added that she and her lawyer are "looking to bring justice, at least in this one case, against a powerful man." According to the woman, the case is about a "powerful man assaulting and raping a woman and then getting away with it, and that's not right."
In a June 2019 book, the woman claimed that the former President raped her in the mid-1990s in a Manhattan department store, reported ABC News. Following the allegation, Trump denied it and questioned the woman's credibility and motivations.
On Tuesday, Trump's lawyers said that he should be able to countersue the woman under a law that is sometimes used to challenge defamation lawsuits that unfairly make claims. But judge Lewis A. Kaplan noted that the lawyers were seeking to countersue more than a year after the case was filed. He said, "I question whether you have the right to do what you want to do."
Meanwhile, two prosecutors who were working on the Manhattan district attorney's criminal investigation into the Trump Organization quit Wednesday. This leaves the years-old investigation without two key players, CNN reported. Danielle Filson, a spokeswoman for the DA's office, said that Mark Pomerantz and Carey Dunne submitted their resignations to the office. Filson said that probe is "ongoing."
This comes as Alvin Bragg, the new Manhattan district attorney, "indicated to them that he had doubts about moving forward with a case against" Trump, reported The New York Times.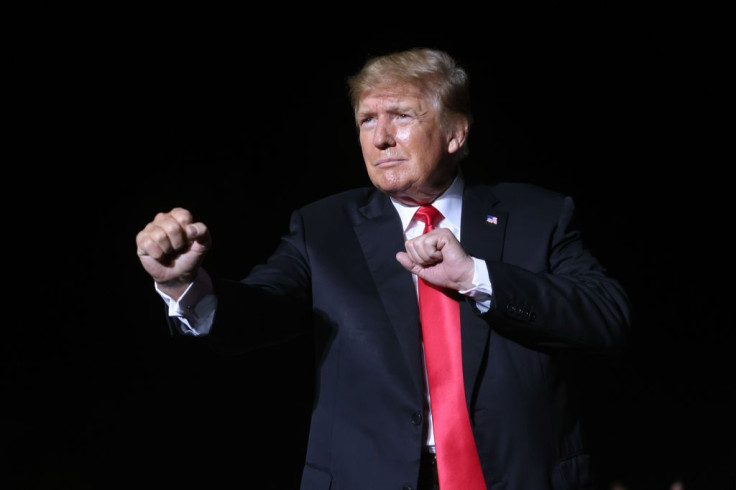 © 2023 Latin Times. All rights reserved. Do not reproduce without permission.