The U.S. President Donald Trump has threatened the World Health Organization (WHO) that if it does not improve within 30 days, the U.S. will consider canceling its membership and also permanently suspend the funding.
Trump's demands have been highlighted in a two-page long letter that he posted on Twitter after sending it to the WHO Director-General Tedros Adhanom Ghebreyesus. The letter is just an extension of his aggression against the WHO for its COVID-19 response.
The U.S. President has accused WHO of "repeated missteps" during the handling of the coronavirus pandemic and has also demanded it to demonstrate freedom from China. The WHO has been accused of an "alarming lack of independence from the People's Republic of China."
The letter highlights several points related to the origin of the coronavirus origin in China and its spread to the world to become a pandemic that Trump claims to known now. It states that the WHO has repeatedly made statements about the coronavirus during initial days of spread and the statements were either grossly inaccurate or misleading.
From reaffirmation of China's fake claim that coronavirus has not shown human-to-human transmission to the United Nations body giving in to the pressure from China to not declare coronavirus as a public health emergency at a global level in January, the letter makes all sorts of accusations slamming the WHO.
Trump further slammed the WHO for praising China's strict action to restrict domestic travel but criticism against his decision to close the U.S. border for incoming Chinese nationals. He further said that he anyway decided to do it against the Director General's wishes.
Claiming that nearly five million people were allowed to leave China from Wuhan before the city was put on lockdown, Trump further targeted the WHO for supporting China is pressurizing countries to lift off travel restrictions by saying that COVID-19 spread outside of China is "minimal and slow."
The WHO has also bee accused of failing to call China for an independent investigation into the origin of the coronavirus for the world to understand how best the disease can be controlled and managed.
Trump concluded the letter by revealing this his administration is already in touch with Tedros on how to reform the WHO and if the organization fails to show its independence from China, the U.S. will change the temporary freeze on WHO funding to a permanent decision and may even reconsider its membership in the organization.
"I cannot allow American taxpayer dollars to continue finance an organization that, in its present state, is so clearly not serving America's interests," reads his concluding statement.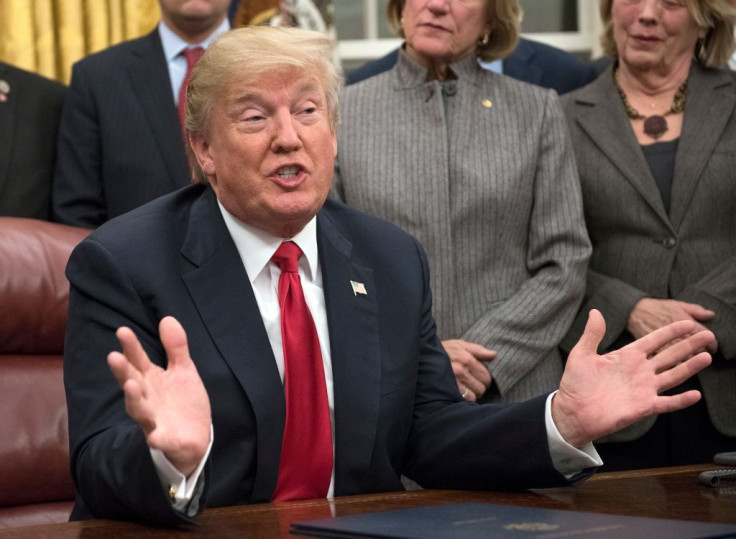 © 2023 Latin Times. All rights reserved. Do not reproduce without permission.