In a fiery court filing Tuesday, the Trumps accused New York Attorney General Letitia James of pursuing a politically motivated "fishing expedition" and breaking state laws for it.
The filing, lodged by former President Donald Trump's lawyers in New York, claimed that James was determined to prosecute the Trump family even before she got into office or saw evidence against them. The Trumps claimed that she has used her Attorney General probe into the family companies to raise money for her own political campaigns, reported Daily Mail.
In the 38-page legal filing, Trump's lawyers cited a litany of public remarks in which James "improperly and repeatedly threatened investigation and prosecution" of Trump and his family. This was reportedly done as a campaign promise to "garner votes, money and support, and now, as Attorney General, to gain political support," according to New York Post.
James breached the New York constitution by colluding with the state's former District Attorney Cyrus Vance to run parallel civil and criminal cases, said the lawyers. She broke Federal Election Commission (FEC) rules which ban campaigning on the promise of a criminal probe, claimed the Trumps.
According to Reuters, the Trumps are also trying to stop James from forcing the former President and two of his children, Ivanka Trump and Donald Trump Jr., to testify in her investigation. In 2019, James launched a civil investigation into Trump and his companies. Her office claims to have found "significant evidence indicating that the Trump Organization used fraudulent or misleading asset valuations" to obtain economic benefits, including insurance coverage, tax deductions and loans. New Manhattan District Attorney Alvin Bragg, who succeeded Vance Jr. this month, is also criminally prosecuting the company and its finance chief Allen Weisselberg for alleged fraud.
Trump's son, Eric Trump, called James "vicious'" and said that she should be "disbarred and removed from office." He claimed that this is the "opportunistic targeting of a political opponent during a campaign year." He added that James is using the resources of the State of New York to "further her own political ambition."
So far, neither Trump nor his adult children have been accused of any criminal wrongdoing.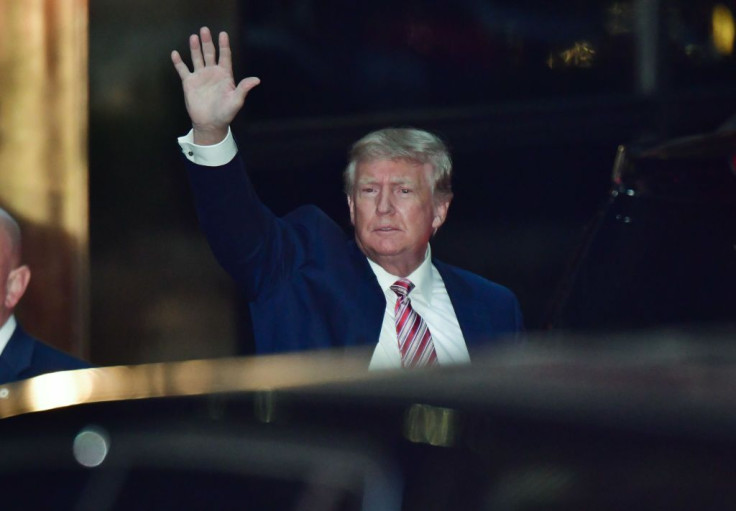 © 2023 Latin Times. All rights reserved. Do not reproduce without permission.