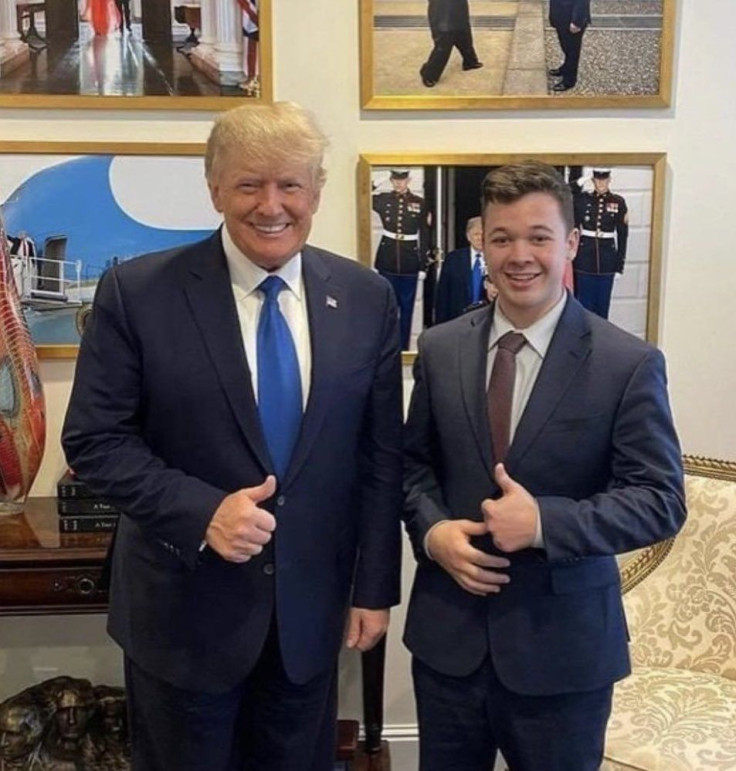 Netizens are busy mocking Donald Trump as a miniature Mount Rushmore featuring the former US President has emerged.
The statuette was given by South Dakota Governor Kristi Noem to Trump last year, and was not seen since it was presented, reported WION. But in a photo released last Tuesday, Trump is seen meeting acquitted shooter Kyle Rittenhouse, at Mar-a-Lago, Florida, and netizens were quick to spot the miniature sculpture in it.
The miniature Mount Rushmore model was also seen in a photo where Trump is posing with Lee Dong Seop, the president of Kukkiwon, which is the world Taekwondo headquarters located in South Korea.
It was created by South Dakota artists Sherri Treeby and Lee Leuning, and was seen below a table at Trump's Florida resort. When the photo was shared with Leuning, he told The Daily Beast that it was cool. "That's our piece. Definitely. That's pretty cool." It might not have been placed on a table or a prominent place, but Leuning said that it was good to see it on display as often "stuff ends up in a closet."
Making fun of Trump, who now has a ninth-degree black belt in Taekwondo, a Twitter user said that the former President's black belt is "as real as his Mount Rushmore gizmo," and called him "insane!"
Referring to Trump's attempts to return to the White House, a Twitter user said that if he returns to power, expect "Mount Rushmore to become Mount Trumpmore."
Trump visited South Dakota in July last year for a speech in front of Mount Rushmore. The model presented to him is carved with the faces of former Presidents Theodore Roosevelt, Thomas Jefferson, Abraham Lincoln and George Washington, reported The Guardian.
Mount Rushmore was criticized as it was made by an artist, Gutzon Borglum, who had ties with the Ku Klux Klan, and the supreme court had ruled that it was constructed on land that was wrongly taken from the Lakota Sioux. But Trump attacked those criticisms during his speech in South Dakota. Describing what he called "far-left fascism," Trump said that the movement was attacking the "legacies of every person on Mount Rushmore. They defile the memory of Washington, Jefferson, Lincoln and Roosevelt."
He pointed out that before those figures were "immortalized in stone, they were American giants in full flesh and blood," and were "gallant men whose intrepid deeds unleashed the greatest leap of human advancement the world has ever known."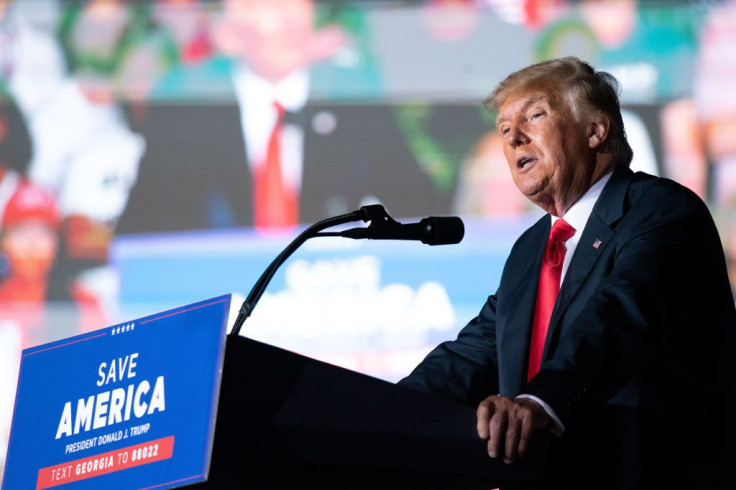 © 2023 Latin Times. All rights reserved. Do not reproduce without permission.