"Our Journey Together" is former US President Donald Trump's first book since the end of his presidency, and it's releasing in December.
The book of photos is available for preorder on his website. A signed version of the book costs almost $230 while an unsigned one is priced at $75. According to the website, the coffee table book is "a beautiful photo book" which covers Trump's "successful time in the White House."
The former president's son, Donald Trump Jr., said that his dad picked all the photos in the book, which has more than 300 official White House images, and also "wrote all the captions, including some by hand," according to Axios.
The book has photos of Trump interacting with world leaders like North Korea's Kim Jong-un, greeting the military and confirming judges. On the website, a photo of the former President with UK Prime Minister Boris Johnson and Queen Elizabeth is also available for readers.
In a statement issued Friday, Trump said that he was thrilled to announce he will be publishing a "wonderful book in time for Christmas!" He called the book a collection of "beautiful photos captured during our very successful time in the White House," and said that this is a "must-have for all Patriots," reported Los Angeles Times.
None of the former Presidents have unveiled a photo book before. Literary efforts by former American leaders were all substantive and lengthy. After leaving office in 2017, Barack Obama's first book was the memoir, "A Promised Land," which released last year. Former President George Bush unveiled his memoir, "Decision Points" in 2010 while former President Bill Clinton published the autobiography "My Life," seven years ago.
Meanwhile, the anti-Trump group, The Lincoln Project, revealed last week that it wants Trump to make attempts to return to the White House in 2024, according to Fox News. There have been reports of an alleged tension between Florida Governor Ron DeSantis and Trump over their potential presidential runs in 2024, and Rick Wilson, co-founder of Lincoln Project, discussed how the group is trying to make use of this tension in their marketing.
Wilson talked about a commercial set to air in Palm Beach, Florida where Trump's Mar-a-Lago resort is located, and this will frame DeSantis as the Republican Party's "It guy" that would probably annoy Trump. Wilson shared that from there, the group's goal is to push the former President as the only Republican candidate in 2024, and said that they want Trump "to kill his own babies." He added that the group believes if the field is narrowed down and it's only Trump in 2024, it's an "easy choice" for people of America to say no.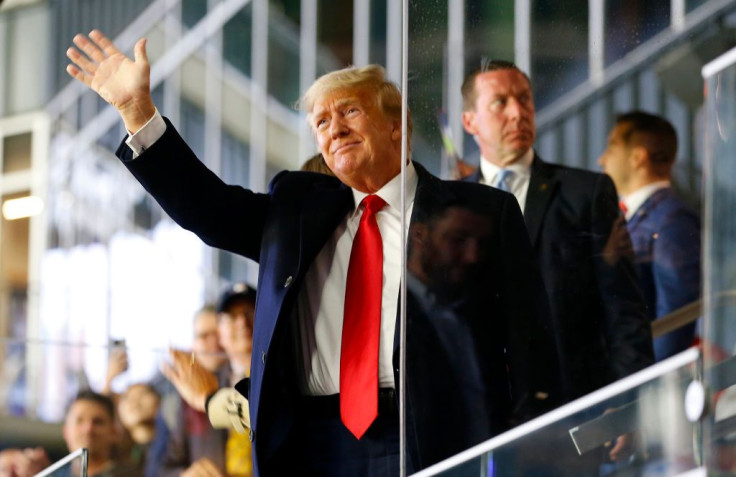 © 2023 Latin Times. All rights reserved. Do not reproduce without permission.