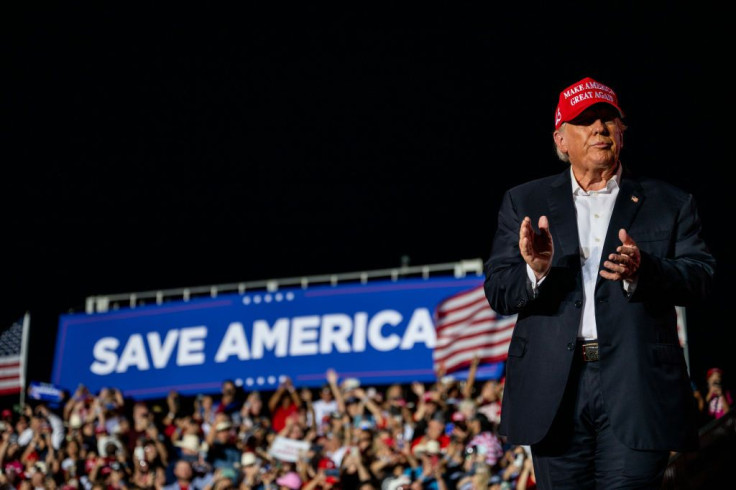 Former President Donald Trump was in Robstown, Texas on Saturday for a rally where he teased future run for White House.
On a possible 2024 run for the White House, Trump said at the Richard M. Borchard Regional Fairgrounds that he "will probably have to do it again." But he added that first, voters must deliver wins to Republicans in the midterms, according to Caller Times.
An advisory from Trump's Save America political action committee (PAC) for the event said that the former President would speak "in support of his unprecedented effort to advance the Make America Great Again (MAGA) agenda by energizing voters."
As the Election Day is approaching, Trump was looking to shore up Grand Old Party (GOP) support in South Texas on Saturday. This comes as Republicans try to build on their 2020 gains with Latino voters as part of their efforts to win control of the House, reported CNN.
Three congressional seats in the Rio Grande Valley are being targeted by the Republicans. It is a culturally conservative, but historically Democratic region. Now, GOP candidates are aiming to grow the party's advances with Latino voters in recent years in the region.
If the Republicans can win many House seats in South Texas, it would boost the GOP's hopes of winning a majority in that chamber come Nov. 8. It will also solidify Republicans in several key statewide races.
The GOP's three Latina nominees -- Monica De La Cruz, Mayra Flores and Cassy Garcia -- have proven to be strong fundraisers who could become part of a new and more diverse generation of Republican leadership. Trump said that their candidacy shows that a new generation of Latinos is entering the GOP.
The outcome of the region could also be a harbinger for other battlegrounds where Latino voters are crucial portions of the electorate. It includes Arizona and Nevada. They are both swing states in Presidential elections.
Meanwhile, Democratic officials in South Texas said that this year's races will be an important gauge of whether they can stop the slide they saw two years ago.
On Saturday, Trump called Democratic gubernatorial candidate Beto O'Rourke a "fake."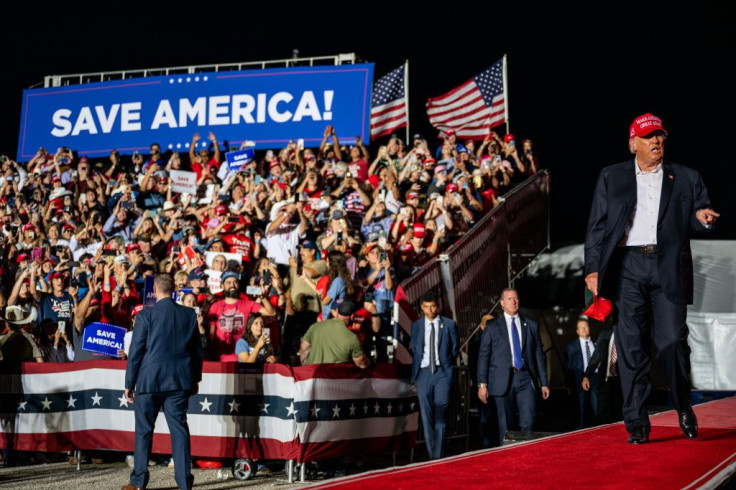 © 2023 Latin Times. All rights reserved. Do not reproduce without permission.