Former U.S. President Donald Trump was told to sue Twitter in a federal court in California after he was taken off the social media platform for inciting the Jan. 6 Capitol riot.
In a written order on Tuesday, U.S. District Judge Robert Scola in Miami explained Trump was bound by a "forum selection clause," citing Twitter Inc.'s terms of service, which mandates certain lawsuits against the social media giant to be handled on its home turf by a federal judge in the Northern District of California.
The judge also junked Trump's claim that Twitter's terms of service didn't apply to him when he was still the U.S. president. The former president is also suing YouTube for suspending his account on the Google video-sharing service, Bloomberg reported.
"I always saw this as a long shot--getting the case into Florida--but it was worth taking," John P. Coale, who leads Trump's lawsuits against Twitter and Google's YouTube video-sharing service, said in a phone call. "There was a heavy burden we had to overcome and, according to the judge, we didn't overcome it."
Coale insists Twitter's terms of service don't apply to Trump because he was a high-level government employee. He said Trump's Twitter account was a "public forum" and "government entity," which fell under an exception to Twitter's forum selection clause.
He noted he trusts the U.S. Supreme Court will side with Trump and rule Twitter cannot infringe on Trump's speech.
Trump was booted out of Twitter and YouTube earlier this year after these social media giants contended he violated their policies against promoting and revering violence.
A crowd in support of the former president stormed the U.S. Capitol on Jan. 6 after the political figure, in his speech, falsely claimed his election defeat was the result of widespread fraud, according to Reuters.
Trump reportedly spent weeks using the social media platforms to agitate his base and spread lies that the 2020 election had been rigged. When he failed to go on TV to speak with his supporters, Trump resorted to reaching out to them online and released a barrage of claims that he won the presidency.
The Capitol Hill siege claimed the lives of five people, including Capitol police officer Brian Sicknick, and left at least 60 more cops wounded after they were forced to "physically engage" with the riotous mob, The Guardian noted.
Following the riot, Trump took to Twitter to praise the groups who stormed the Capitol for fighting in his stead.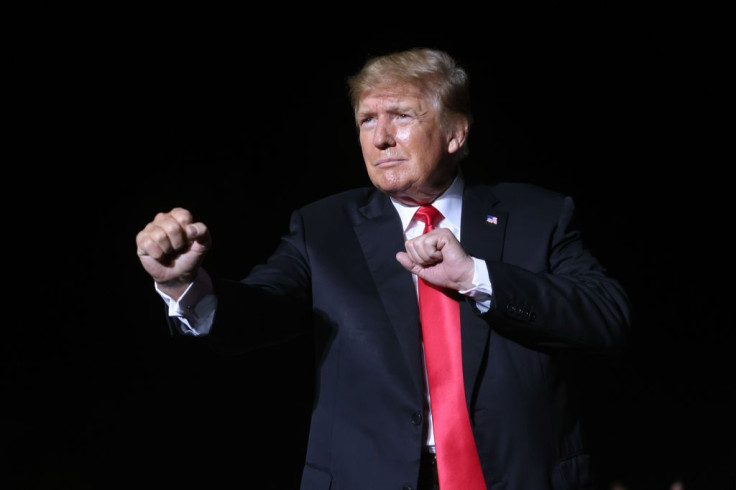 © 2023 Latin Times. All rights reserved. Do not reproduce without permission.