John Eastman, a lawyer for then-President Donald Trump, has pointed the finger at Mike Pence for causing the Jan. 6 Capitol siege, noting the protestors stormed the building over the then-Vice President's refusal to block the certification of Trump's 2020 election loss.
"The 'siege' is because YOU and your boss did not do what was necessary to allow this to be aired in a public way so that the American people can see for themselves what happened," Eastman said in an email sent to Greg Jacob, Pence's chief counsel, as the riot was occurring.
As rioters stormed the building and chanted "hang Mike Pence," Eastman reportedly continued to press Pence via email to act on their side and ultimately postpone the vote count as he presided over the Senate, CNN reported.
Pence and his team managed to leave the area unscathed after staying in a secure location in the Capitol complex. However, after authorities cleared the Capitol of rioters, Eastman sent another message to Jacob, determined to urge Pence not to certify the election results.
The email exchange began when Eastman proposed a blueprint called the "Eastman Memo," where he laid out a six-step plan for Pence to overturn the election for Trump.
Such a move would see the Republican-dominated House of Representatives decide on the election results and keep Trump, the losing candidate, in power, MSNBC noted.
However, his legal advice placed additional pressure on Pence, who presided over the Senate at the time. Jacob responded to this email in a profanity-filled message, prompting Eastman to fire back and claim that the siege was because of Pence.
Jacob has since apologized for sending the profanity-laced email but stopped short at retracting his criticisms at the legal advice, according to the Daily Beast.
Eastman would later confirm sending these emails to Pence's party but slammed reports he was blaming Pence for the Capitol riot.
Days before the Jan. 6 siege, the lawyer had implied in a Jan. 2 radio interview that Pence could depose the election if only he had enough "courage and the spine."
Meanwhile, the bipartisan House committee investigating the Jan. 6 siege is reportedly planning to subpoena the Trump lawyer, who also lodged a brief filled with erroneous claims last December asking the U.S. Supreme Court to overturn the 2020 presidential election.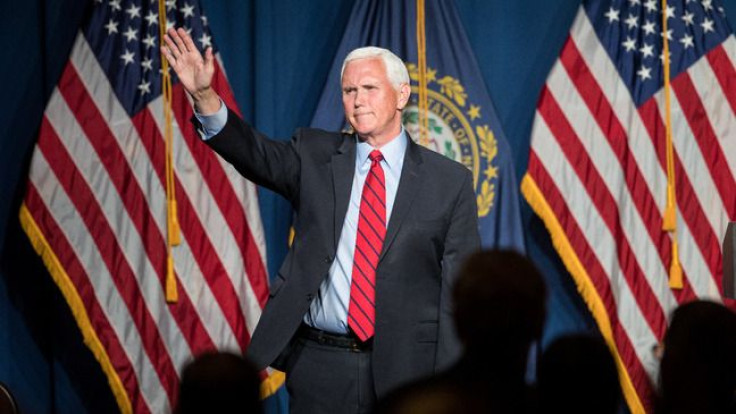 © 2023 Latin Times. All rights reserved. Do not reproduce without permission.