Most know that former leader Donald Trump has plans to run again for the United States presidency but will need a lot of supporters. And it appears the mogul is tapping a different kind of market to gather new backers for his alleged 2024 US Presidential run.
For now, the most celebrated is Trump's dinner with disgraced artist Kanye West and outspoken anti-Semite Nick Fuentes. However, that meeting held at Mar-a-Lago has now sent mixed feelers – including people who at a time backed the 76-year-old ex-leader.
In a report from the New York Times, it was mentioned how some of Trump's staunchest supporters say they can no longer ignore the abetting of bigotry by the nominal leader of the Republican Party.
"Donald Trump is not an antisemite. He loves Israel. He loves Jews. But he mainstreams, he legitimizes Jew hatred and Jew haters. And this scares me," Morton Klein, head of the right-wing Zionist Organization of America, stated.
Republican leaders have yet to air their side. But some have shied away.
But several Jewish figures and organizations have sounded off on the dinner hosted by Trump such as Jay Lefkowitz, a former adviser to former President George W. Bush and a supporter of many of Trump's policies.
"We have a long history in this country of separating the moral character of the man in the White House from his conduct in office, but with Trump, it's gone beyond any of the reasonably acceptable and justifiable norms," Lefkowitz stated.
As of this writing, personalities such as Rep. Kevin McCarthy of California, who aspires to become the House speaker next year, and Gov. Ron DeSantis of Florida have said nothing.
Mike Pence, the vice president of Trump, adds that he believes the 76-year-old was not an antisemite or racist. However, he told Leland Vittert on the broadcaster NewsNation that Trump had "demonstrated profoundly poor judgment in giving those individuals a seat at the table" and that he should apologize and "denounce them without qualification."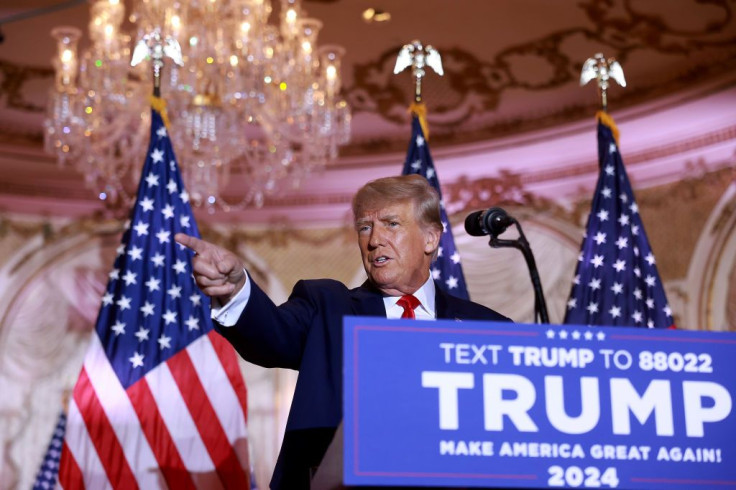 © 2023 Latin Times. All rights reserved. Do not reproduce without permission.