U.S. President Donald Trump said on Thursday, May 14, that the country may completely "cut off" ties and the whole relationship with China and that doing so will save the U.S. about $500 billion.
Trump commented on the possible action against China during an interview. China has been at the receiving end of criticism and wrath of many politicians, world leaders and scientists and has been blamed to hide the facts related to coronavirus origin and its severity during the initial days of the COVID-19 outbreak in Wuhan.
The U.S. President has been quite vocal about his views of China and has even claimed that he has seen evidence supporting the speculations that coronavirus emerged in Wuhan lab studying the virus in bats. However, now such evidence has been officially confirmed or revealed.
Even Trump's own man and the head of the COVID-19 response team in the U.S., Dr. Anthony Fauci, has said that there is no evidence and it is highly unlikely that coronavirus emerged from a Wuhan lab due to an accidental leak. It is something that seems to have naturally emerged and spread to the global population.
The president said during the interview that cutting the entire relationship with China will save the U.S. a huge amount of money.
"Now, if you did, what would happen?" he asked. "You'd save $500 billion if you cut off the whole relationship."
Trump further said that even though he has has a very good relationship with Chinese President Xi Xinping, he does not want to speak to him now.
Despite mounting criticism, the Chinese administration and officials have only grown stronger in terms of their defense of the country. It has been reported that Beijing is, in fact, planning to take counteractive measures against states and politicians seeking damage over economic loss due to COVID-19.
The day Trump suggested cutting relationship off with China, the Chinese foreign ministry spokesman Zhao Lijian urged him not to shift responsibility to his country. But he did not mention anything about retaliation against the U.S.
"We urge the US to stop slandering and discrediting China, stop promoting relevant bills, and playing this nonsense blame game. On whether China has any disciplinary measures, I have no further comments."
He further targeted Trump indirectly saying that some people failed to fight COVID-19 in the U.S. and failed the people. But instead of introspection and reflection into how they can improve, they have slandered China and filed lawsuits.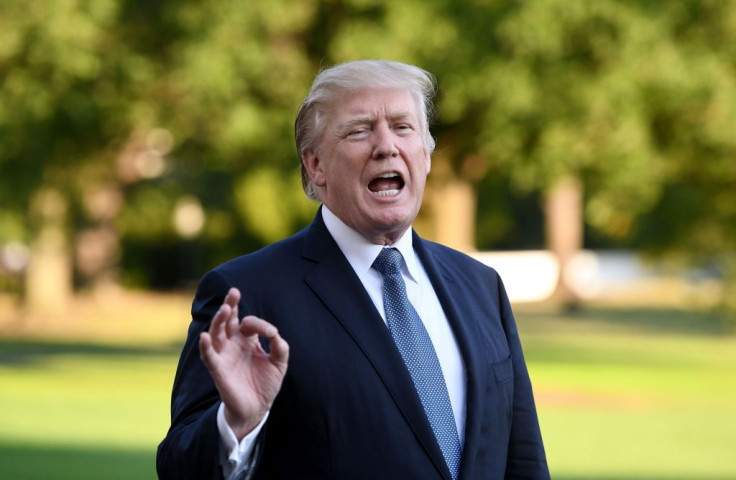 © 2023 Latin Times. All rights reserved. Do not reproduce without permission.