The U.S. President Donald Trump as always been to-the-point when it comes to his criticism for China and its unproven role in spreading the COVID-19 pandemic to other countries. However, it seems that his public statements and accusations are only going to bring Russia and China closer.
The COVID-19 pandemic has massively affected the world economy and the International Monetary Fund predicts that the growth rate is expected to dip to -3 percent this year, as compared to last year's 2.9 percent.
Even though most economies are expected to suffer from the consequences of the COVID-19 pandemic, it is less likely that it would weaken China or affect its relationship with Russia much.
The emergence of the pandemic has led American officials to target the well-known allies – China, Russia and Iran – for spreading propaganda and false information about the spread of coronavirus. The U.S. has shown its intent to work with like-minded democracies and is allegedly working with its allies to move supply-chain away from China.
Considering Trump's remarks on China concerning coronavirus origin and spread and the intention to suspend a relationship with once ally, the current proceedings in the matter are only expected to bring Russia and China closer than ever. Russia has a long-standing history of being bashed for the world's misfortune, however, not it seems to be China's turn with the former helping with the defense.
This is quite evident from some of the recent as well as former happenings concerning the relationship between Russia and China.
Russia, as a country, has shown solidarity with Beijing when China criticized Trump's decision to cut funding for the World Health Organization (WHO). Both the countries have claimed that this is just an attempt by the U.S. to distract the public and hide its failure to contain the COVID-19 pandemic.
Considering the lawsuits filed against China to seek compensation for economic losses incurred due to the COVID-19 pandemic, Russia's foreign ministry defended China by saying that such claims have no base and are "completely unacceptable."
Further strengthening of the bond between the two nations can be seen from the fluctuation in the trade that China did with Russia, the U.S. and the European Union (EU) during the first quarter of the year 2020.
Despite all odds, the Russia-China trade increased by 3.4 percent due to a 17 percent growth in Russia's exports to China. The U.S.-China trade, however, plummeted by 18 percent and the EU-China trade saw a decline of 10 percent.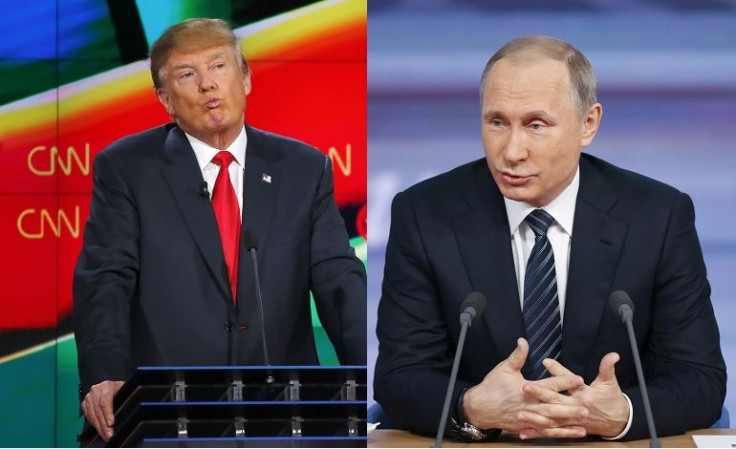 © 2023 Latin Times. All rights reserved. Do not reproduce without permission.