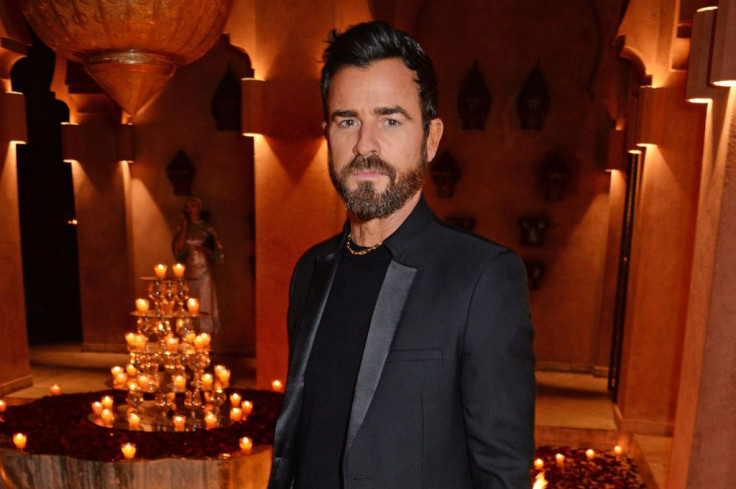 Jennifer Aniston and ex-husband Justin Theroux have been apart for more than a year, but rumors won't stop linking the two together. Now they even brought Courteney Cox into the fray.
The two "Friends" costars have maintained a cordial friendship since they began filming the hit sitcom. But reports continue to claim that they're no longer friends today.
Gossip Cop, a website that "polices" celebrity gossip, has repeatedly slammed the reports of the Cox-Aniston feud. Here are several instances this year when Gossip Cop stepped in to disclaim that the two are no longer friends because of Justin Theroux.
June: When Cox Commented On Theroux's Photo
Earlier in June, UK entertainment magazine Heat claimed that the "Murder Mystery" lead actress decided to end her friendship with the "Cougar Town" actress. This news came after Aniston's ex posted a photo of himself grilling meat, to which Cox commented, "Nice BBQ bro!"
Aniston's spokesperson assured that Heat's claims are a "fabrication." Aniston and Cox still remained friends, and a simple Instagram comment wouldn't get them into a falling out.
August: When Cox Attended Theroux's Birthday Party
Two months later, American woman's magazine Woman's Day fueled the feud rumors by alleging that Aniston was "furious" at Cox for attending Theroux's birthday party. According to the publication, the Monica Geller actress continued to remain friends with her ex-husband, which Aniston saw as a "total betrayal."
Once again, Aniston's spokesperson clears the rumor out, stating that the allegations are "complete nonesense." The ex-husband and wife remained cordial, and Cox's friendship with Theroux wasn't a problem for the "The Morning Show" actress.
August: When Cox Used Theroux To Get Her Revenge On Aniston
The repeated fabrications soiling the costars' friendship heightened with British celebrity magazine OK!'s claim that Cox's relationship with Theroux was maintained for revenge. Cox was reportedly disappointed that Aniston teamed up with Reese Witherspoon for a new show, so she "betrayed" her by planning her ex's birthday party.
"Courteney didn't organize Jen's 50th at the Sunset Tower, so Jen can't get her head around why her so-called best friend has gone behind her back to make such an effort with Justin," claimed OK!'s source.
However, the whole narrative was proven by Gossip Cop to be a fabrication. There was no evidence to prove that Cox planned Theroux's birthday.
© 2023 Latin Times. All rights reserved. Do not reproduce without permission.