Will Smith and Jada Pinkett Smith have for years been questioned whether they're really part of the Scientology Church. They were linked to the controversial religion after Leah Remini, a former Scientologist, insisted that they have been members for a long time.
The American actress who left the religion in 2013 wrote a book titled "Troublemaker: Surviving Hollywood And Scientology," and she alleged that Pinkett Smith has been with the organization for quite some time now. She said that she saw her many times at the Celebrity Centre, which according to Scientology Media Resource Center was established as church organizations to provide Scientology services to artists, athletes and leaders in the business world.
"I know Jada's in. I know Jada's in," Remini said in an interview in 2017. "She's been in Scientology a long time. I never saw Will there, but I saw Jada at the Celebrity Centre. They have opened up a Scientology school, but have since closed it."
The book contains the memoir of Remini while she was still an active member of the said religion. She shared her experiences, mostly unpleasant and bizarre, and her reasons for leaving. She also stated that she's sure that Pinket Smith is a Scientologist. And to prove her claim, she recounted a story when they were at Tom Cruise's home.
Remini said that she and Pinkett Smith were at the "Mission Impossible" star's place when the famous Scientologist suggested that they play a game of hide and seek. The actress said that she thought Cruise was saying this in jest but realized that he was serious.
"At first I thought he was joking," Remini shared. "But, no, he literally wanted to play hide-and-seek with a bunch of grown-ups in what was probably close to a 7,000-square-foot house on almost three full acres of secluded land."
Pinkett Smith refuted Remini's story and said that she lied. Will's wife narrated that her kids were actually there as well, and that is why Cruise insisted on playing the game. She explained her side of the story when she appeared on Andy Cohen's show and was asked about that hide-and-seek game, but Remini shot back in another interview that "There were no kids there."
Will and Jada Pinkett Smith have been linked to Scientology for a long time because they were seen countless times inside the church. The couple was said to have been spotted at events organized by Scientology and that Jada even took classes from its centers. However, they never admitted to being involved with the church in any way.
Are Will and Jada really Scientologists? The answer is "no," and Remini also publicly apologized to Will's wife through the "Red Table Talk" for insisting that she and her husband are part of the Church of Scientology. Pinkett Smith accepted her apology and clarified that the only reason she visited Scientology's Celebrity Centre was due to her curiosity and interest in learning a few things that were taught there and nothing more.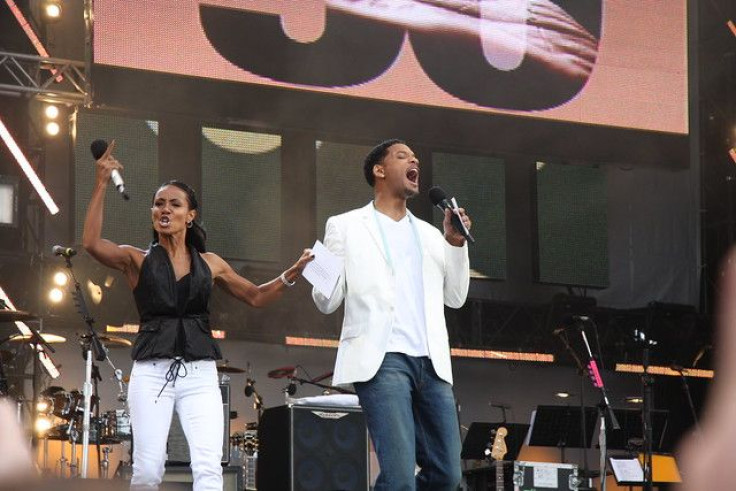 © 2023 Latin Times. All rights reserved. Do not reproduce without permission.